Tap Into Desperate Leads Ready To Pay For Services In Just 3 Easy Steps.


Log into the app, enter your criteria, and press search


Choose from thousands of the freshest NEWEST businesses that need help getting results


Use the DFY emails, send the proposal, and get paid!
dLeads Is The Perfect Solution For Agencies & Marketers That Need The Best Leads For Their Businesses
No more stale leads - dLeads searches and captures the newest domain registrations in real time - giving you the best leads available.
Save thousands of dollars - by investing a small one time fee for a resource that delivers the best prospects for any of the services you provide.
Never Fear Rejection - all the scripts and outreach are done within the app. Therefore when a business replies, they've already been warmed up!
Get Full Contact Information - so you can get access to decision makers that can write checks for your services.
One Click Access - find leads easily in seconds and gather multiple leads for higher chances at conversion and close rates in minutes instead of hours.
Sell DFY Web Design & Fulfill Easily - To get you started, we've already included everything you need to offer high level web design services to businesses without needing to have any true design skills. All templates are included. Just edit, tweak, fulfill, and get paid.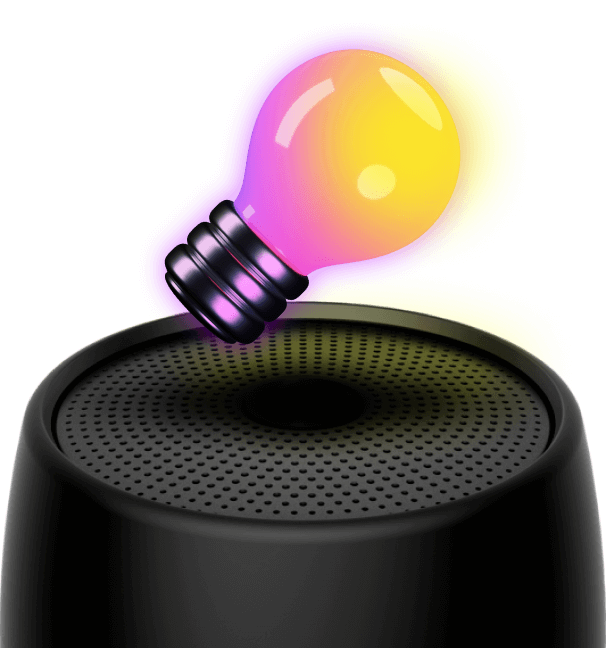 Web Design Is Now a $11 BILLION Dollar Market.
How Would You Like To Get Your Share?
There's currently a ton of money on the table for anyone that will step into this market. This is true for freelancers, local agencies, and even marketers looking to pivot or add a new source of income to their business.
Just take a look at these statistics:

Most small businesses invest $2,000 to $15,000 in getting their website designed.

Depending on experience, a web designer can make anywhere from $500 to $5,000 for a website build.

Some companies will pay as much as $15,000 to $30,000 for you to redesign their website.

Not having a responsive design is now non-negotiable as most internet traffic comes from mobile. This is forcing businesses to adapt and have a responsive design created which can easily be $2,000 or more.
But It's Not Just Web Design
The Demand For Other Digital Marketing Services Is Skyrocketing In !
While web design is incredibly popular and profitable, there are SOOO many services you can offer these new businesses as well.
That includes: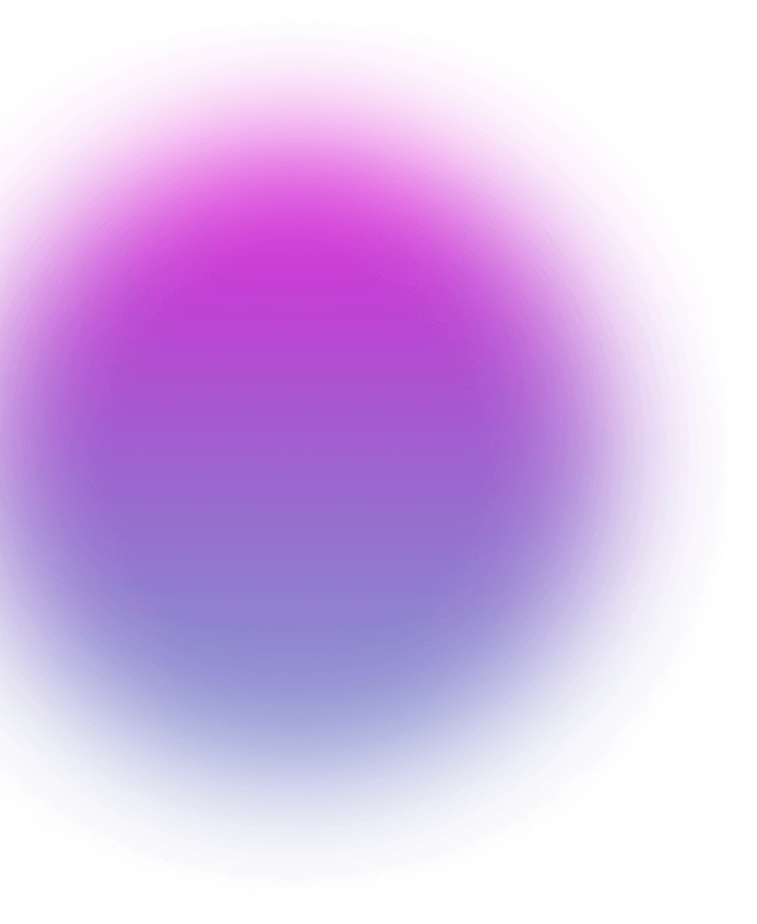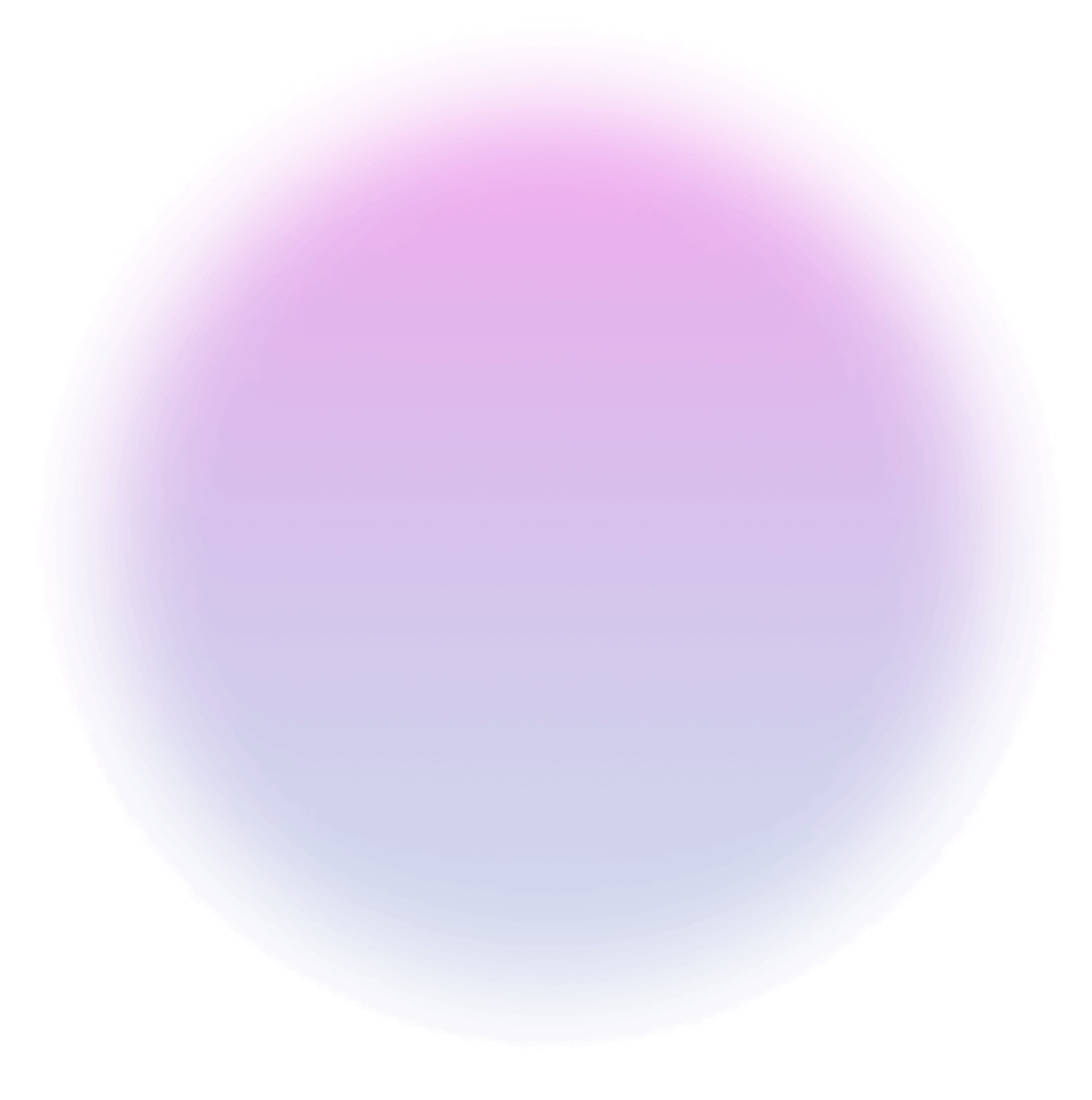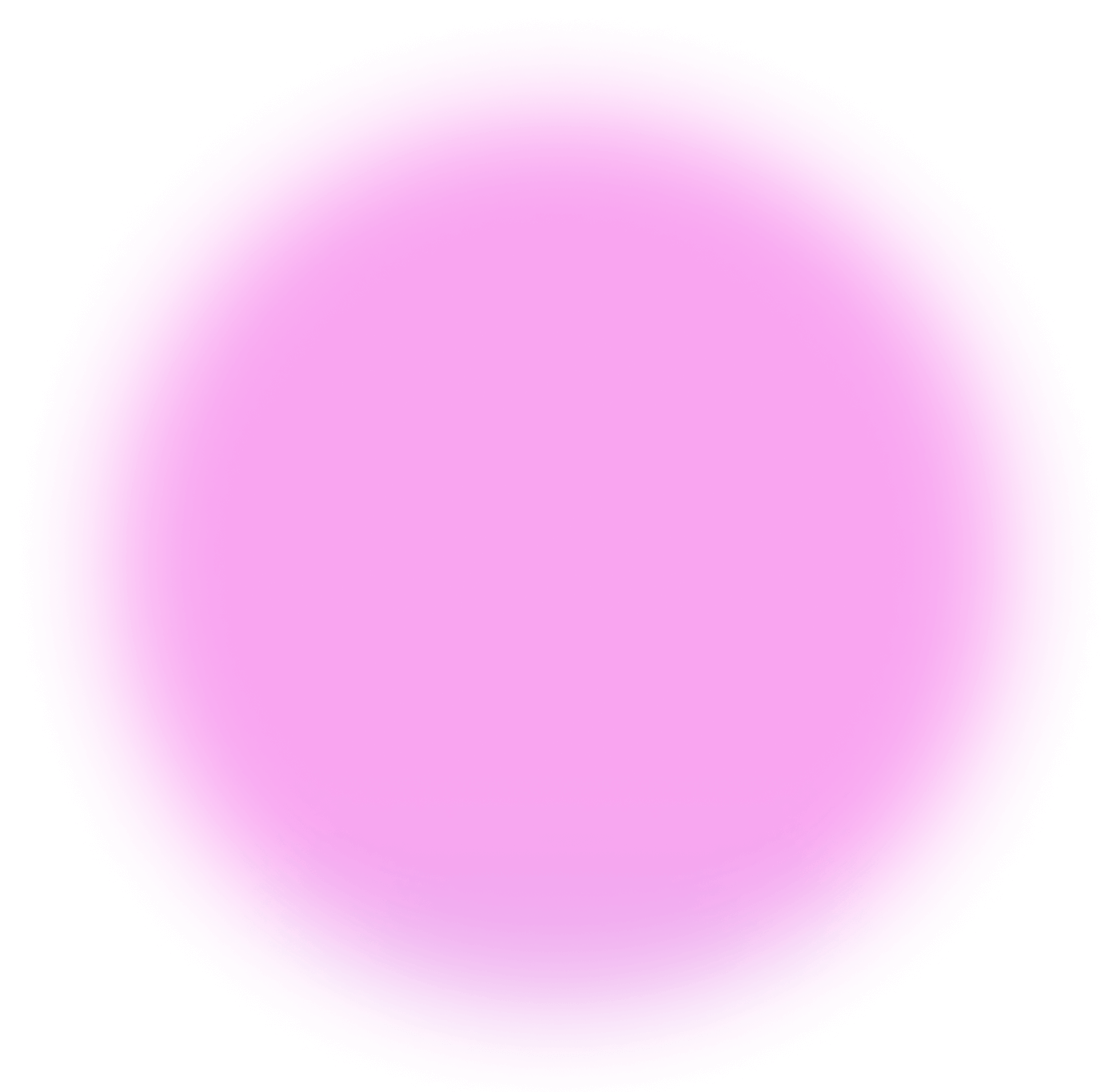 These Agencies Are Generating Thousands Per Month Offering Services To Domain Holders.
And You Can Do The Same!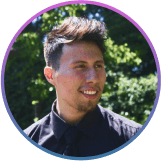 Gilberto, the founder of Maverick Media Lab, was able to offer online marketing systems to businesses to help them transition from traditional media to online and scale to $10,000 per month.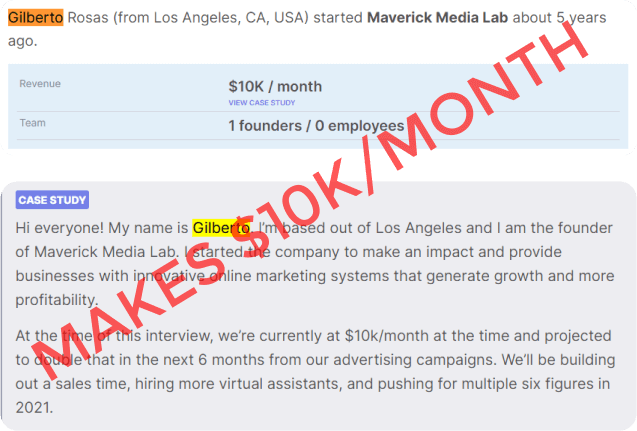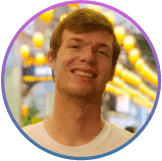 Michael Gardiner, of Nomad Solutions, was able to start a digital agency offering lead generation to domain holders while traveling the world and generating $120,000/yr at the same time!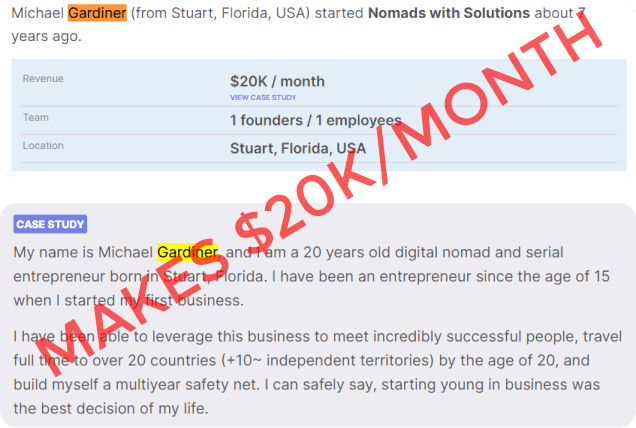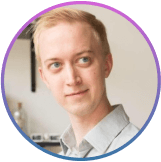 Jeremy Enns, of Counterweight Creative, helps domain holders with podcast strategies and the company generates $192,000/yr.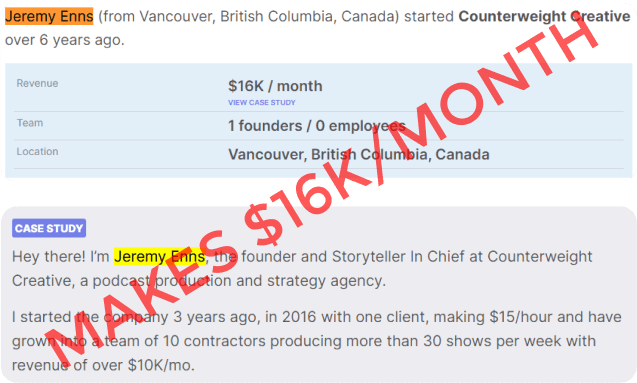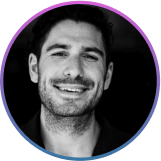 Matt Flowers, of Ethos Copywriting, started a content marketing agency with a laptop bought with gift cards and turned it into a $130,000/yr revenue stream.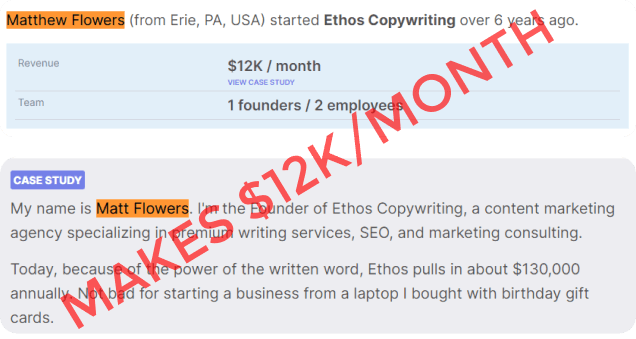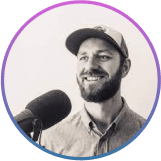 Jeremey Kanne, of Smart Yeti Creative, helps to provide technical domain holders with strategic messaging and generates $8,000/mo doing so.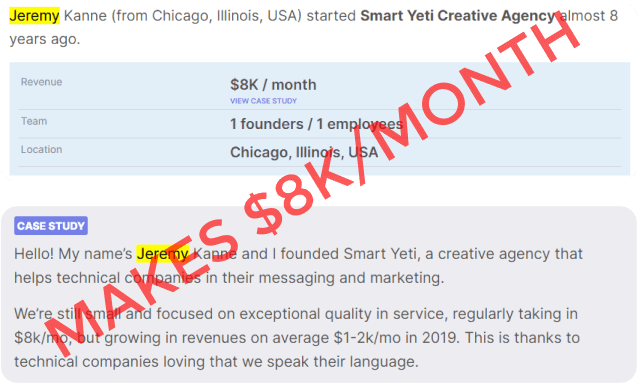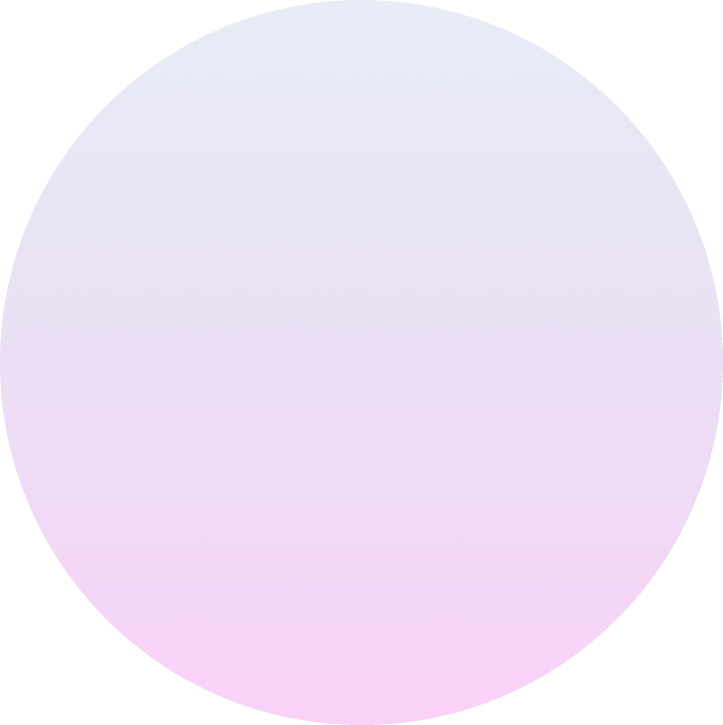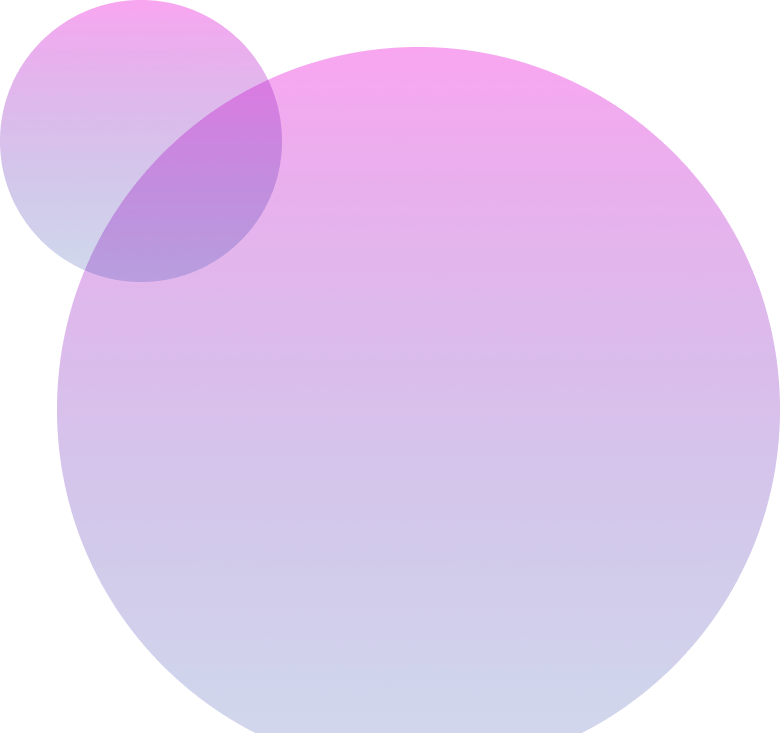 Did You Know That There Are 33,000 New Domains Registered EVERY DAY?
The Opportunity To Get Paid Is Limitless!
That's right. Every day people are heading over to sites like Godaddy, Namecheap, and others, pulling out their credit cards and registering new domains for their business ideas.
33,000 every single day. Over 1 million a month. That's insane.
That's way more prospects than anyone can handle. With so much opportunity, the ability to generate a six or even healthy seven figures is definitely in reach.
Each one of those domains are going to need one or more of the services listed above in order for their business to thrive.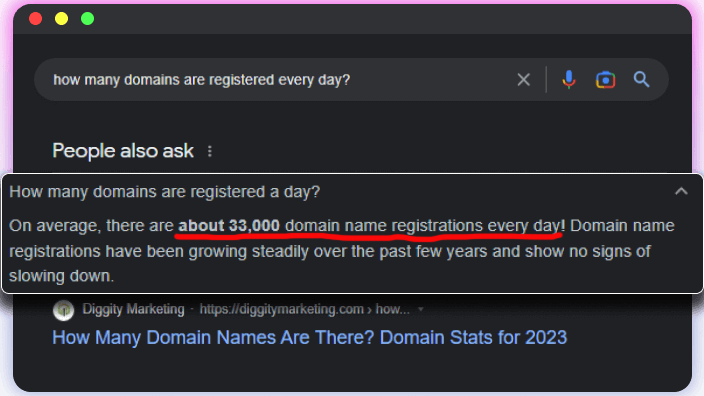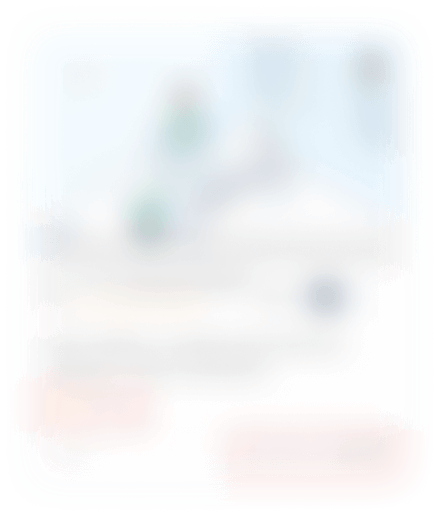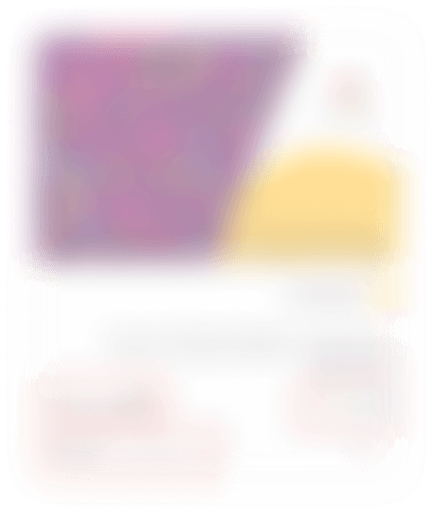 And That's Where You Come In.
These Businesses Are Willing To Pay You Top Dollar To Perform These Services For Them.
These same businesses set aside a portion of their budget strictly for the services you provide. That means there are currently THOUSANDS of dollars that's yours for the taking, allocated to helping achieve all of the above services.
Take a look at these other freelancers are charging: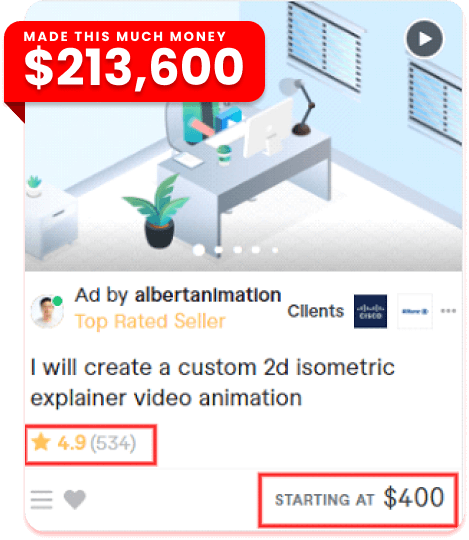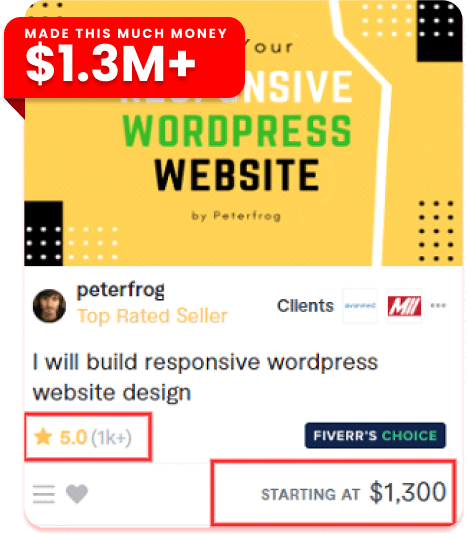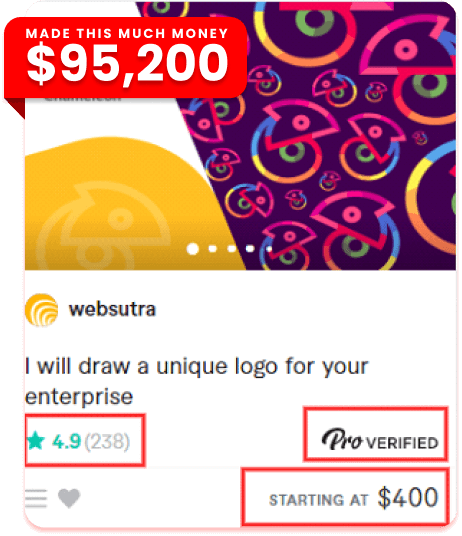 This can be you as well, but here's why you, like most, fail to receive those types of payments…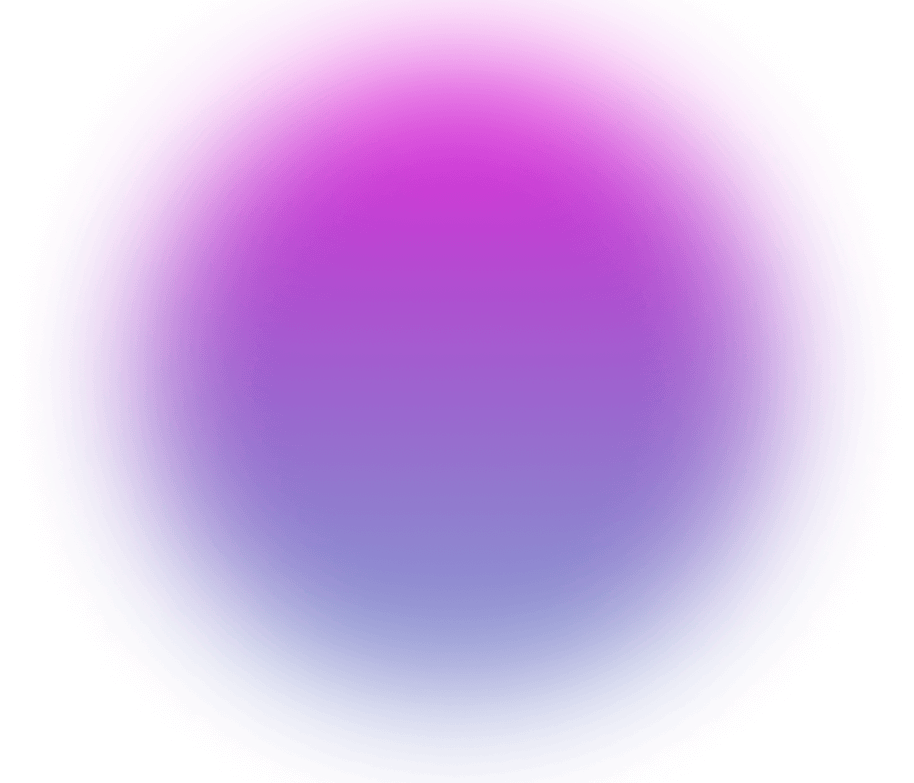 The Biggest Obstacle?
These Businesses Are Willing To Invest Thousands Monthly For Your Help…But They Simply Can't Find You!
Right now, as you're reading this page, there's a business owner who's frustrated, fed up, and only wishes for someone to help them fix their problem.
Their only problem is that they have no clue that you exist.
That same business owner (or owners) have the resources and budget to invest in what comes easy for you to provide. But without a bonafide solution, you'll only continue to frustrate yourself like most other local agencies and marketers.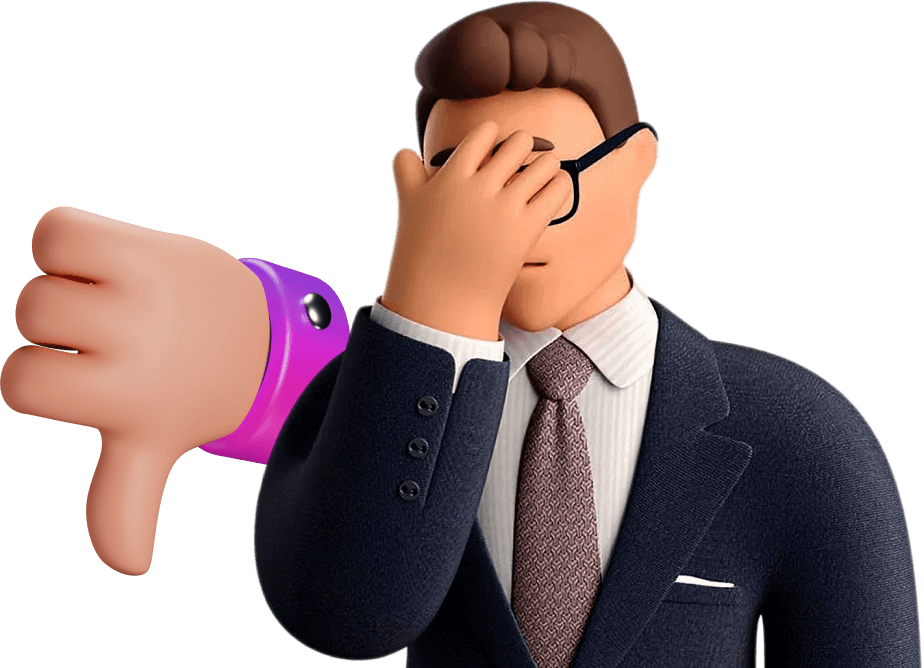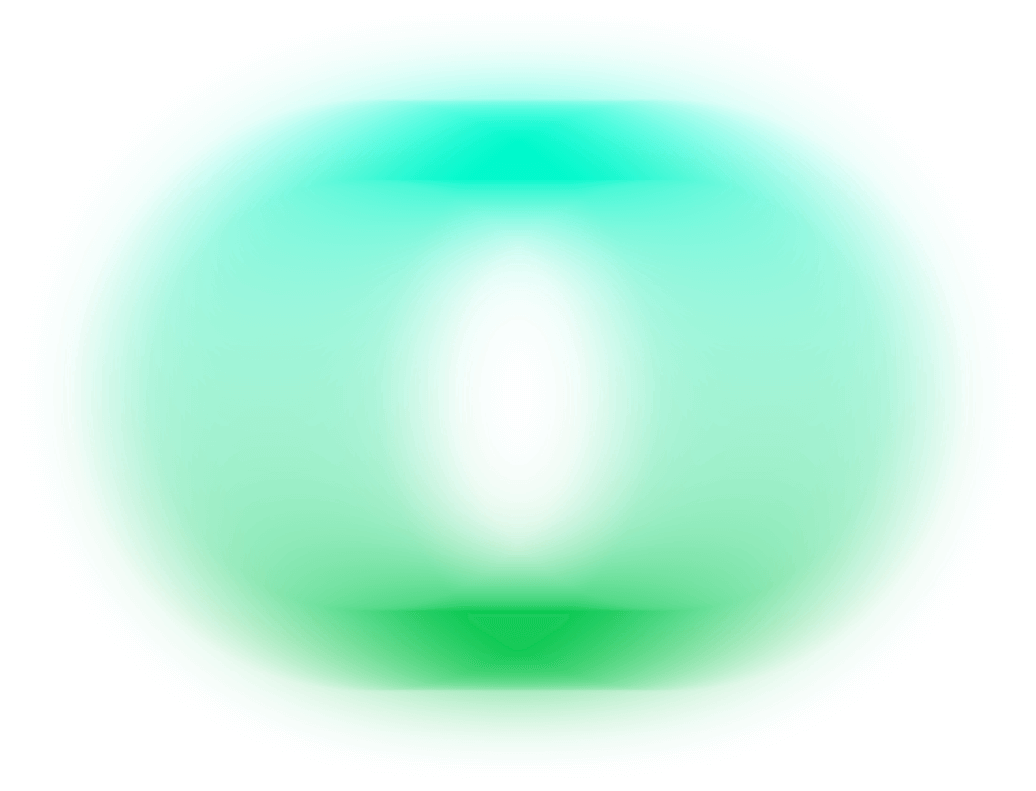 The Solution?
A DFY System & App That Contacts Businesses, Pitches Them On Your Services, & Gets You Noticed At Scale.
This was the #1 problem we found that most Local agencies, marketers, and freelancers had. So we decided it was time to do something about it.
But we didn't want to hand them the same stale leads that a lot of other companies regurgitate for profit.
No, we wanted our users to have the best chance at success and that meant giving them up to date fresh leads in real time. There's no fresher leads with buying intent than a new domain owner.
And now, you can tap into those leads on demand.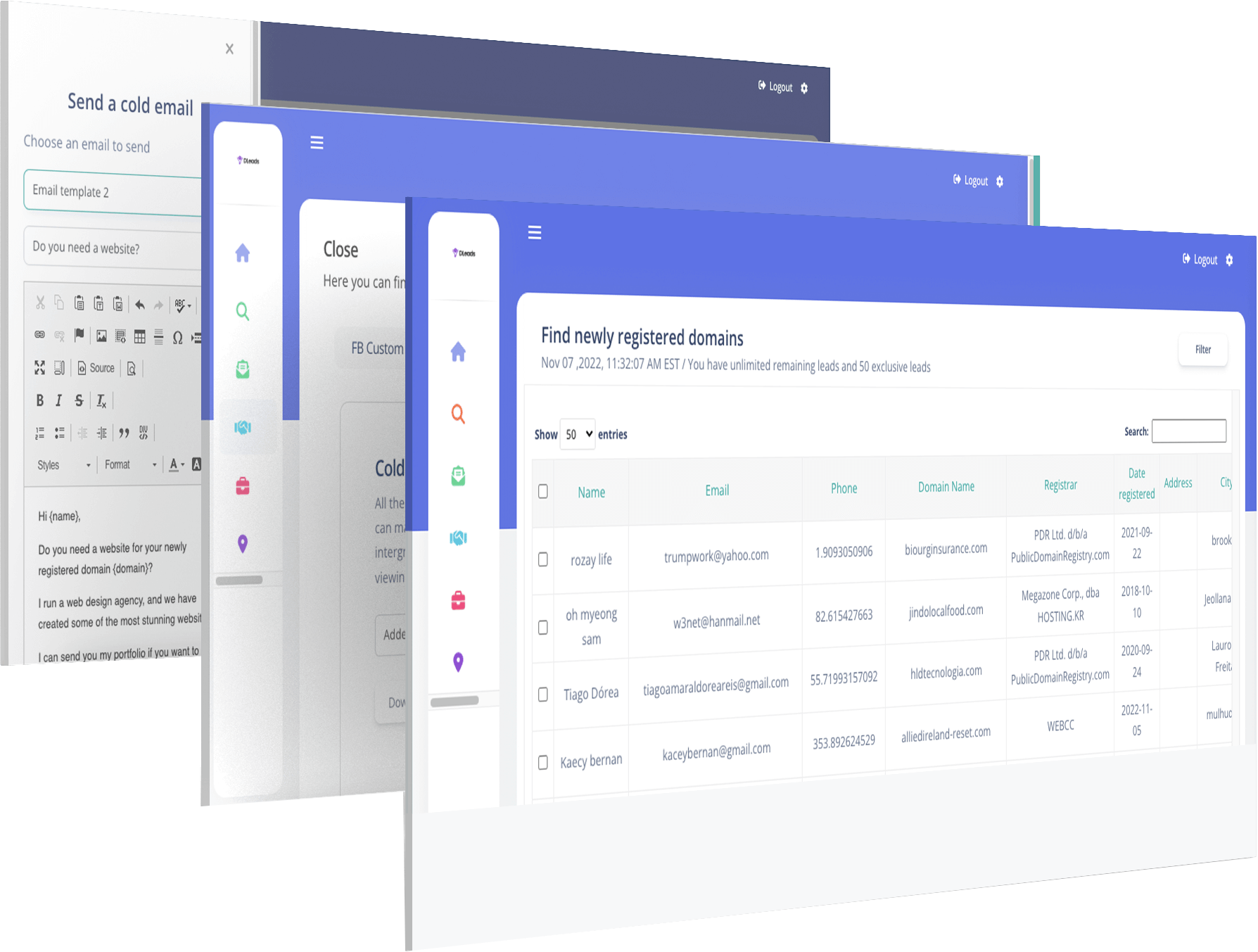 Your One-Stop-Shop For Finding, Contact & Closing Red-Hot Domain-Buyer Leads For Digital Marketing Services!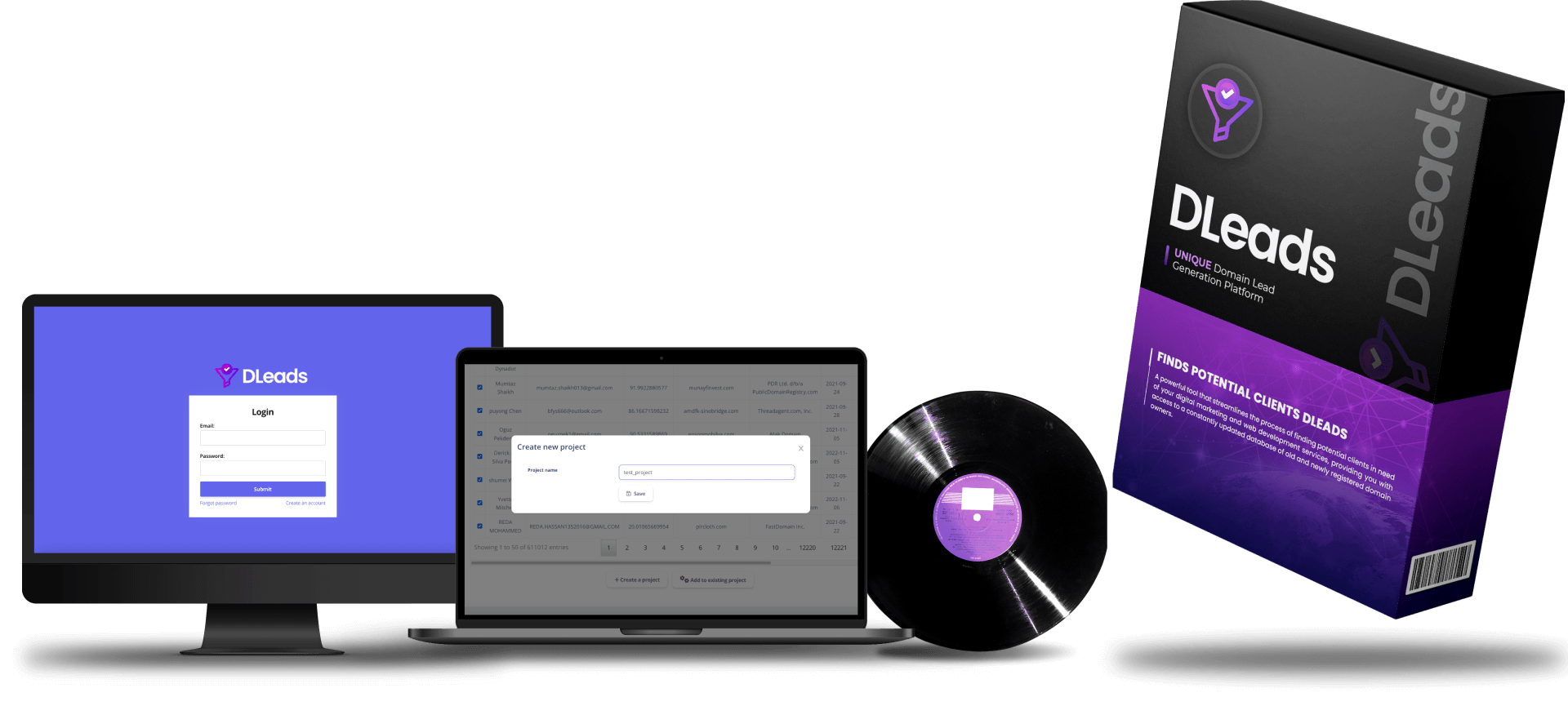 Watch dLeads
In Action
If you're a digital marketer looking for a way to create multiple videos quickly and easily, dLeads is the perfect solution. It streamlines the entire video creation process and allows you to stay on top of current trends and topics. It's a game-changer for anyone looking to boost their video content marketing strategy this year.

Karthik Ramani
JustTap
"I highly recommend dLeads for anyone looking to create professional-quality videos for their business. It's easy to use, efficient, and helps you stay on top of current trends and topics. With the help of AI, the process of script writing and storyboard creation is super easy and helps your mass create 100s of videos to publish online, fast.

Ben Murray
7-Figure Marketer
I have been using dLeads for quite some time now, and it's been a real gamechanger. It's helped us quickly and easily create 100s of high-quality videos for our clients. The AI-powered topic suggestion and script generation is just amazing. It's a must-have tool for anyone looking to scale their video marketing to the next level.

RashVin
7-Figure Ads Expert
dLeads is an incredible tool for video marketers and content creators. It saves me hours of work by automating the video script writing, storyboard creation and even the video creation process. I highly recommend it to anyone looking to scale their video production and reach more audience by literally take away from the competition without them ever noticing anything.

Firas Alameh
Product Reviewer
dLeads Is PERFECT For All The Following:
Newbies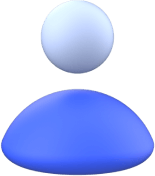 Find the new red-hot domain buyer leads, close them using the dLeads built-in system and create + deliver a gorgeous looking website to your new client, all done right from inside the dashboard, including the website creation. Get paid for the easy work.
Local Agencies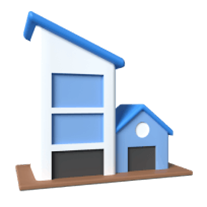 Unlock endless opportunities for growth with a plethora of businesses eager for your web design, SEO, PPC, social media, and other specialties. Say goodbye to the frustration of finding new prospects.
Freelancers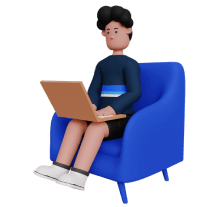 You already have skills that businesses can't live without. What comes easy for you is a true nightmare for them. Use dLeads to find all the leads you'll ever need to offer your incredible services to and get paid a king's ransom.
Online Entrepreneurs & Marketers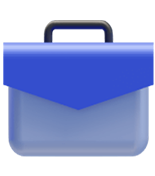 Sometimes you just need the right opportunity. Instead of waiting months hoping to sell a digital product, you can tap into a DFY service that you can start earning with RIGHT NOW. This is a great way to get your success going online, achieve freedom, and parlay that into other wealth generating opportunities.
Pay Per Click Specialists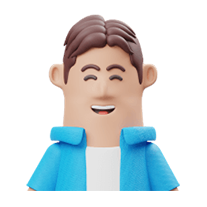 Every business needs traffic, leads, and sales. If you specialize in that, then dLeads can deliver more than enough leads to offer your service to. Use the DFY email outreach to show the benefits of paid advertising and its quick and steady returns for the business.
Web Designers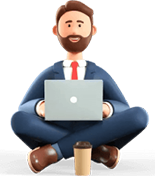 This will ALWAYS be a need as more businesses come online or want to update their existing brand. dLeads is fully designed to help you take advantage of this by giving you an entire digital marketing solution and the leads you can market to. You simply can't lose.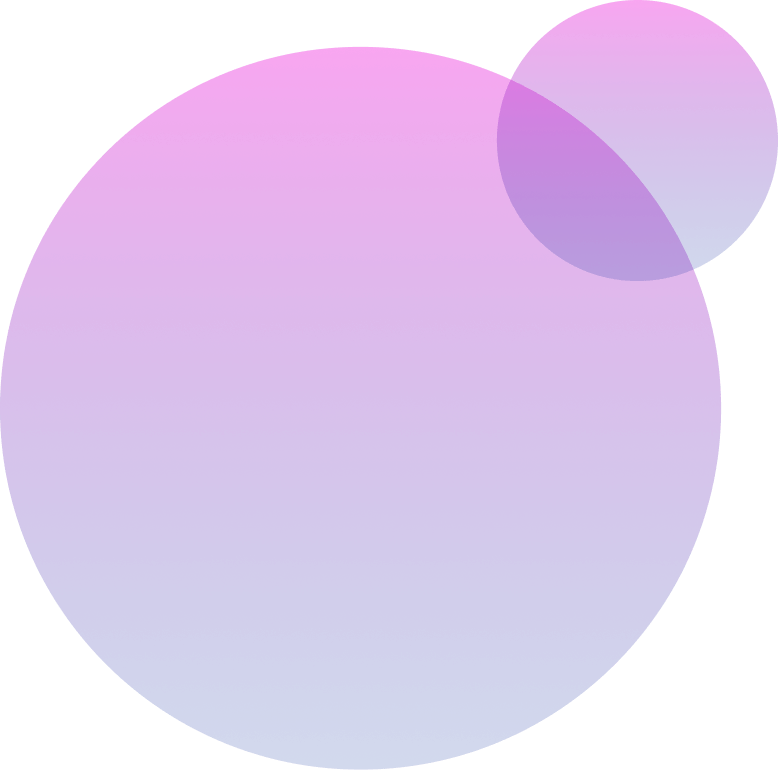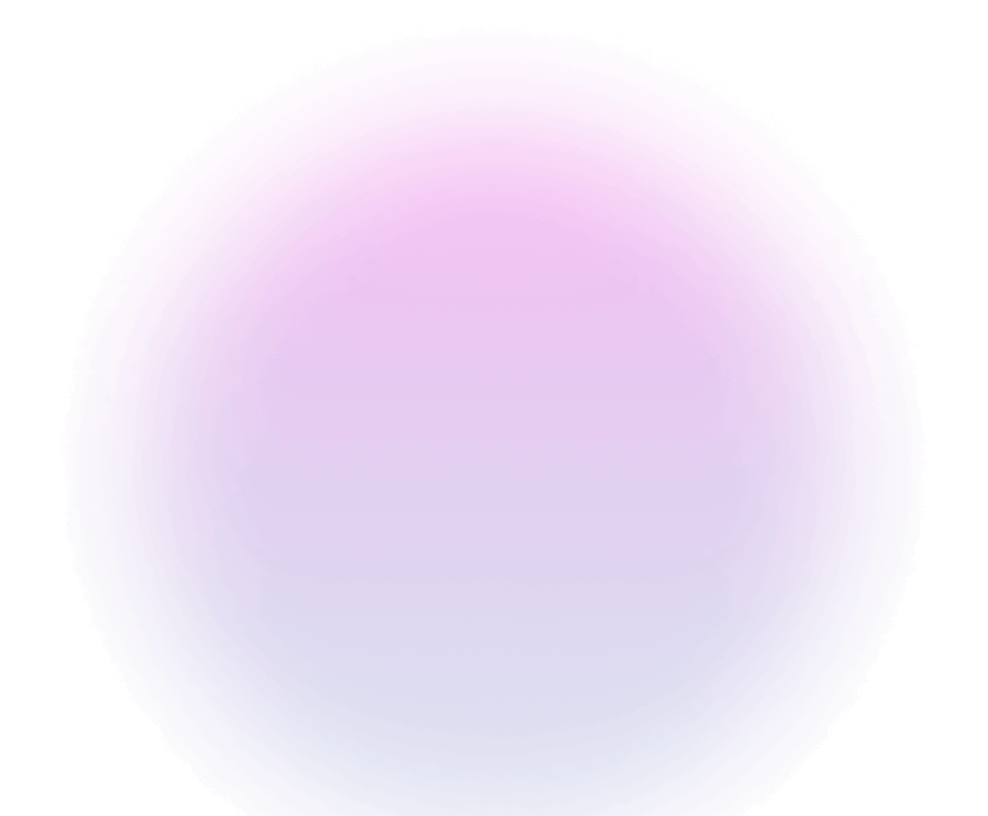 Sure, There Are Other Lead Finding Tools Available, But Here's Why dLeads Stands Heads & Shoulders Above Them All.
We won't say that we're the only show in town. You already know that's not true. But where we differ from the rest is that most of the tools you've seen offer you access to leads from established local businesses.
Sure, these can help, but they most likely have been contacted a million times and have an aversion to being marketing to.
dLeads gives you access to leads as they become available. Meaning these businesses are RIPE for prospecting and more open to being pitched on services they already know they need.
It's kind of like someone buying a house and you offer to help them get furniture. They know they need it, they're going to buy it, and you show up at the right time to offer it to them.
Even with that, you don't have to have any upfront interaction because the app provides everything you need to filter, prospect, & qualify the best leads who are ready to pay you for your help every single month.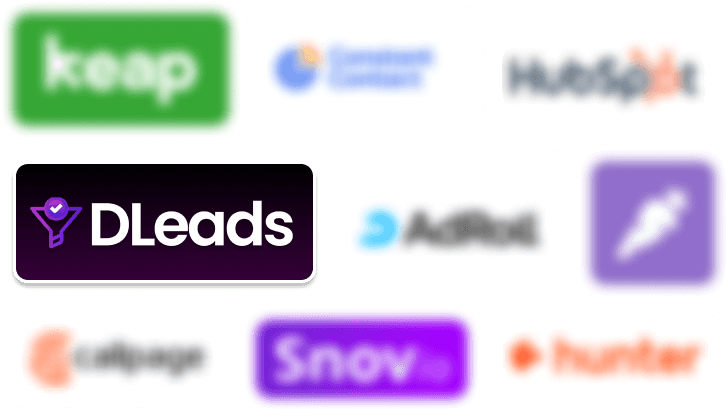 g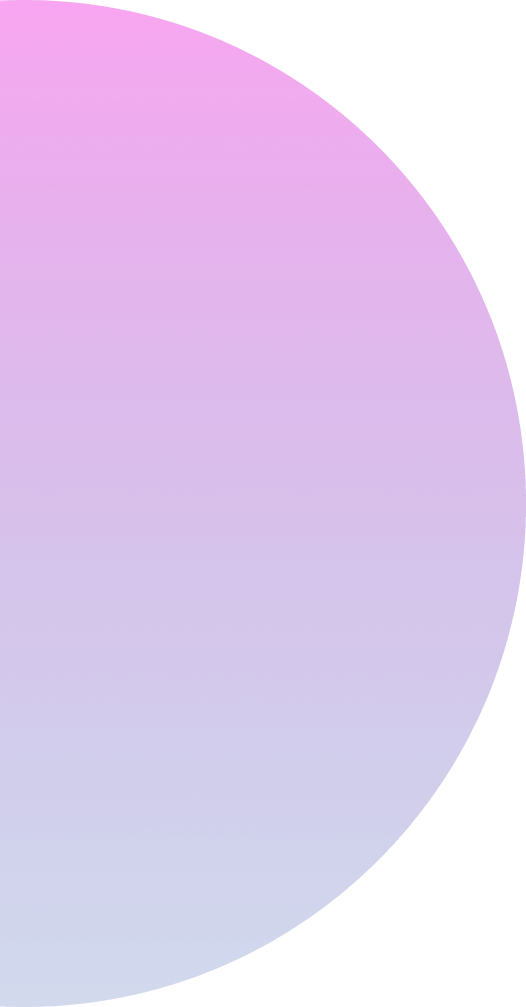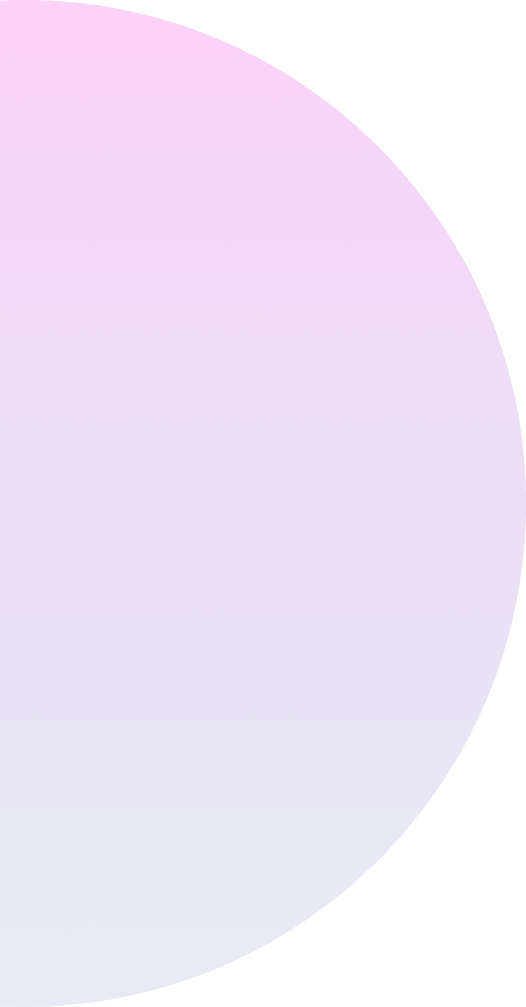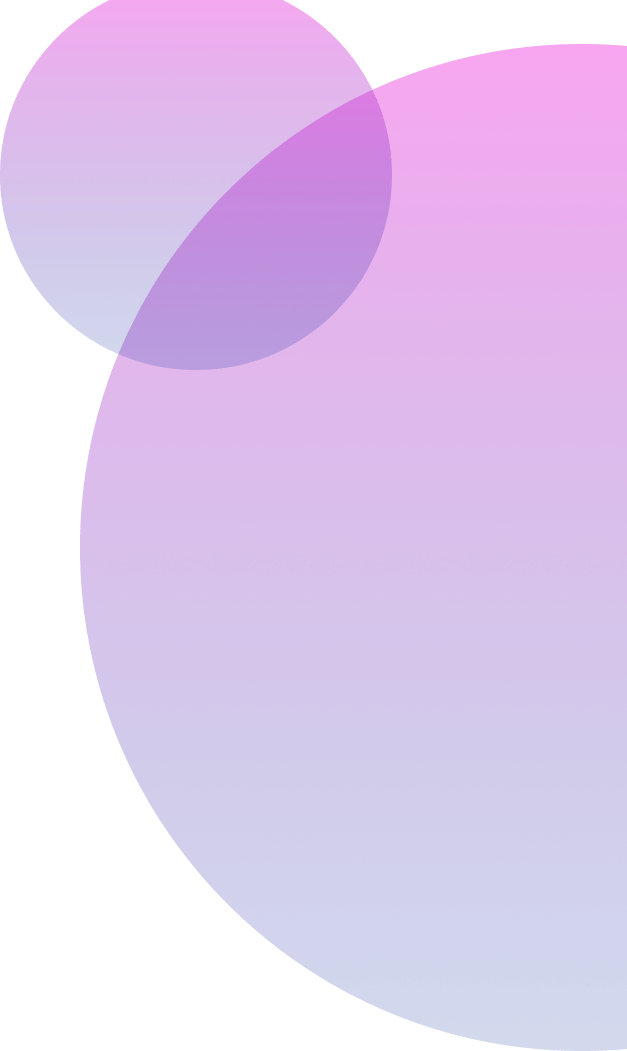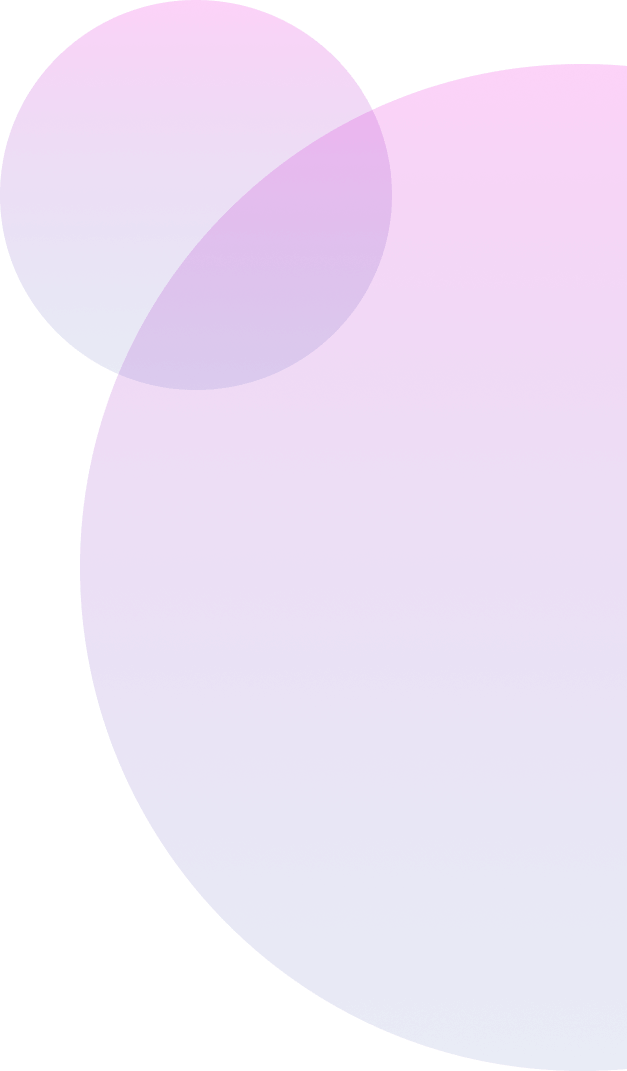 dLeads Boasts All The Following For Your Business.
(Check Out These Features!)
Search & Close NEW Domain Leads
When you log into your new dLeads account, you'll find some of the freshest leads available. These are updated regularly and are NEW leads ripe for all the services you or any agency provides. You only need to contact them to get the ball rolling. (more on that in a moment…)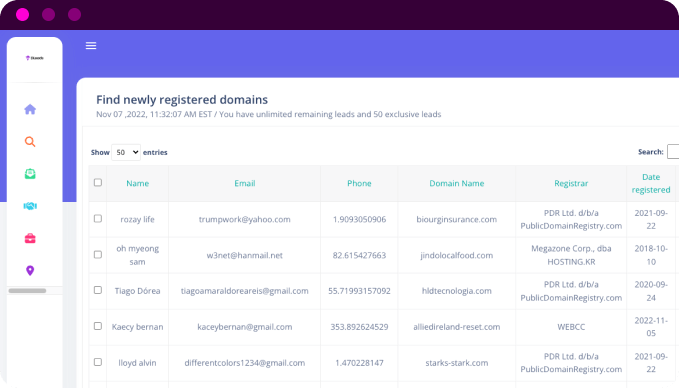 Search & Close Old Domain Leads
We've also made it possible to contact existing domain leads too. This is perfect for those who are offering new services as new technologies like A.I. arise. Contact these existing businesses to help bring them into the new digital era for a hefty payday.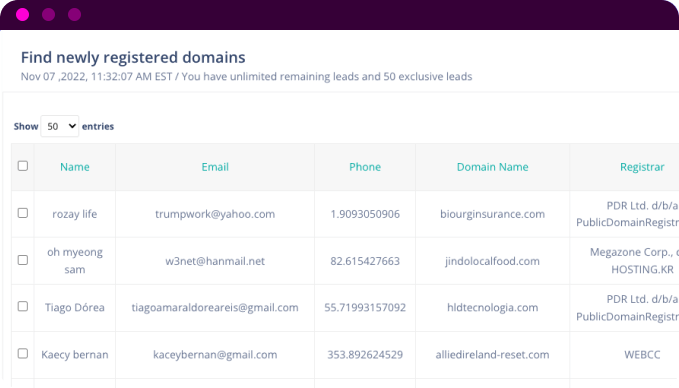 Personalized Cold Email Outreach
Get your emails seen as dLeads will add a personal touch to every email sent from the app. No boring or bland templates that get chucked in the spam folder. Our personalization feature will make your prospects feel like they're being contacted by a friend which will make them more responsive to your offers!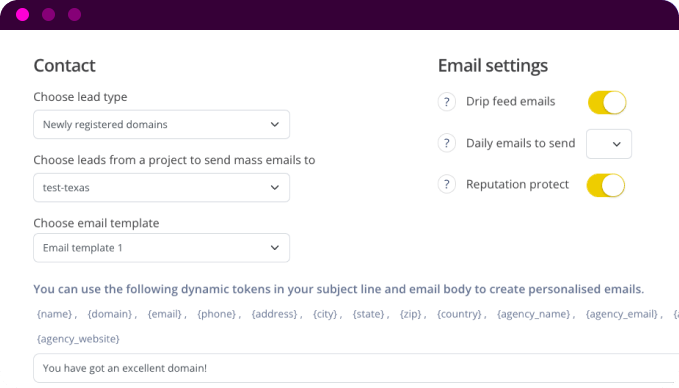 Traditional Mail Outreach
Because you'll receive the most up to date information for each lead, you can use that in snail mail campaigns too. Combined with online outreach, this option gives you a serious 1-2 punch to get in front of your prospects and close more with higher conversions.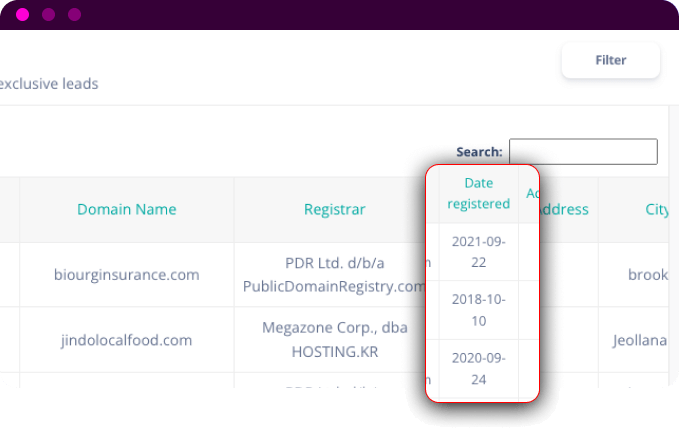 Cold Email Templates
No need to figure out what to write or say in an email. We've done the work for you. Simply load up one of the many high converting professionally written email templates, make a few tweaks and send from within the app. Then sit back and relax as the business owners contact you for more info about the services you provide.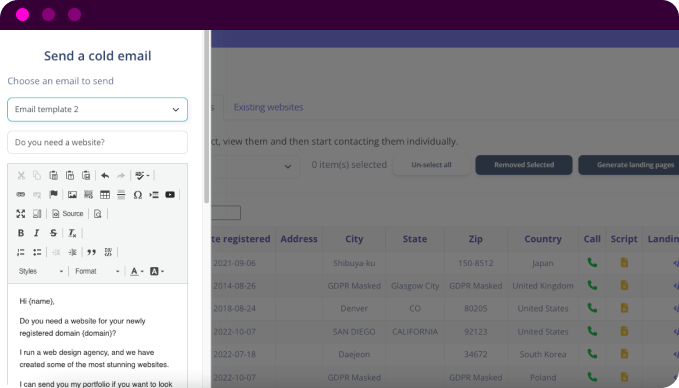 Cold Calls From Desktop Feature
We've integrated Twilio directly into dLeads so you can one click dial any lead you want directly from within the app. This gives you a true prospecting conversion machine all under one roof.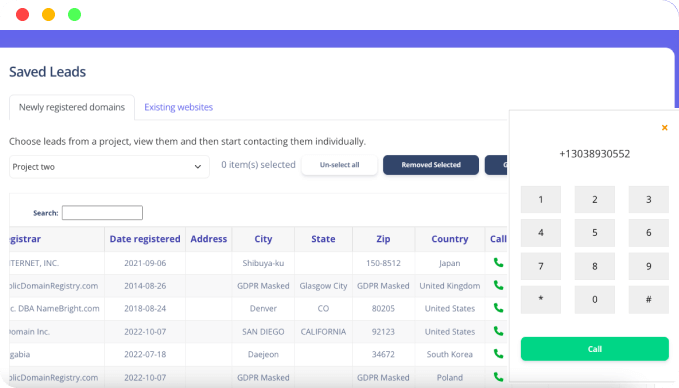 Business ABC's: Get Name, Address, Email, Phone Number, City, State, Country
Unlike other apps, we give you full information of the domain lead. Use this to create campaigns, or even focus your efforts on targeting a certain demographic or geographical area to become the go to provider in that region for high ticket services.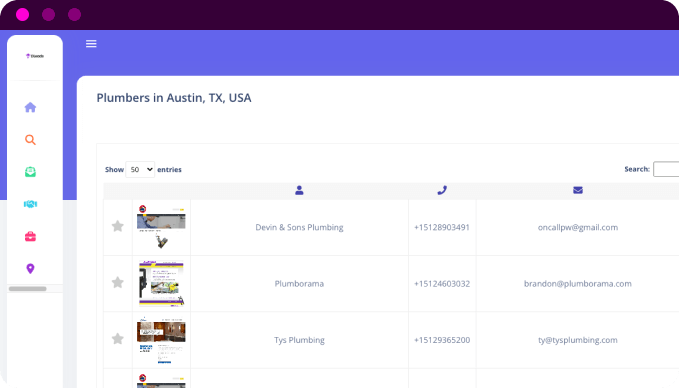 Local & Remote Prospecting
There's no limit to where you can choose to gather leads from inside the app. You can go as far across the world as you want, or stick to some of the most profitable leads right in your backyard. The choice is yours.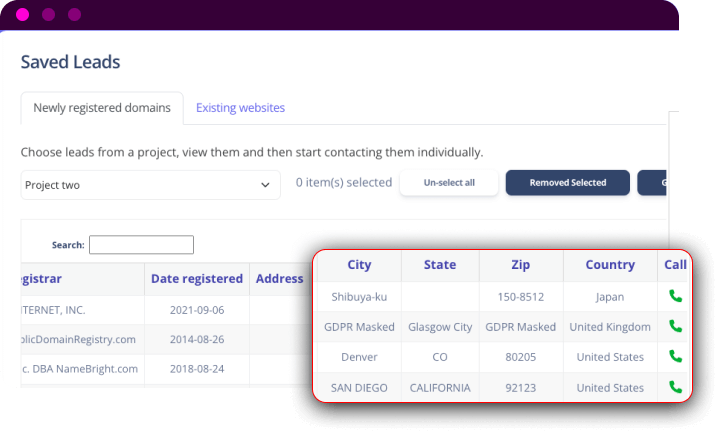 Exclusive Leads Privilege Feature
To make sure you get the best chance of closing high quality leads, you'll also be able to choose the option of having those leads be exclusive only to you inside the app. This means every lead you select will be removed and placed into your que so there's no other competition with other dLeads users. (see option below…)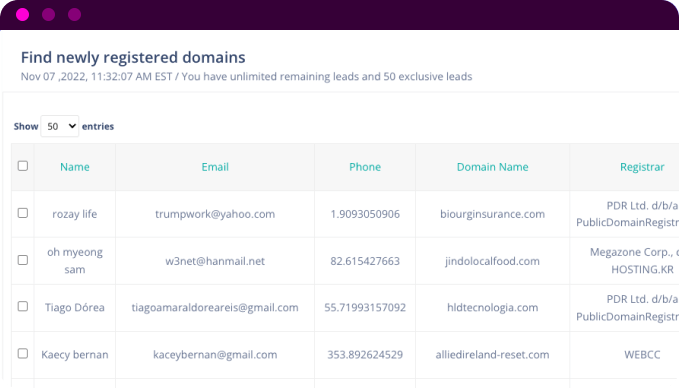 Proven Cold Call Scripts
Never worry about what to say when a prospect wants to talk over the phone. We've already crafted the highest converting scripts that help to answer all objections and close the sale. Simply follow along and get paid.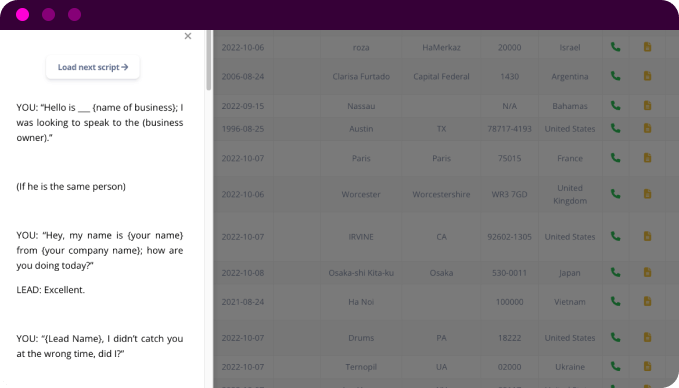 Custom Cold Call Scripts Importing
We've crafted some of the best scripts available to help you close leads. But in the rare case you want to add your own scripts, that's not a problem. Simply use this option to house any extra cold call scripts you want and you can refer to them anytime directly in the app.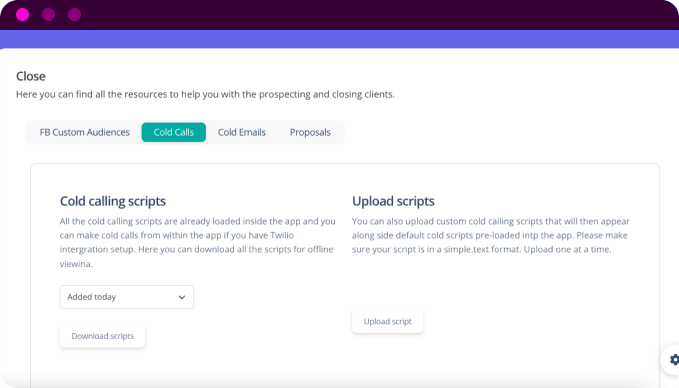 Quick Website Creation Feature
We've also taken dLeads a step further by giving you a DFY service you can sell right out the gate. Our quick website creation feature comes stocked with templates, and everything you need to offer web design to any business. Use this to easily bank an huge in sales per design and create an incredible income in the process.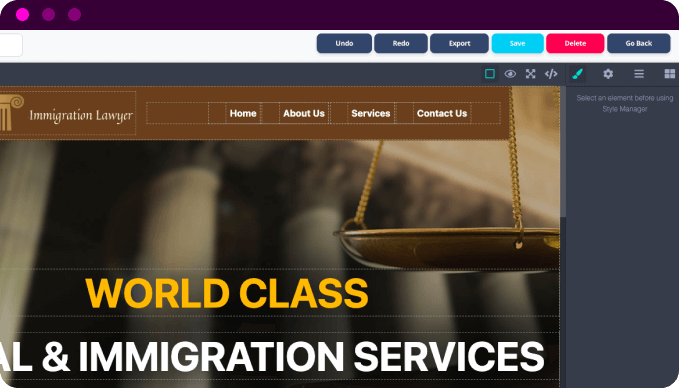 Take a look at some of the templates included: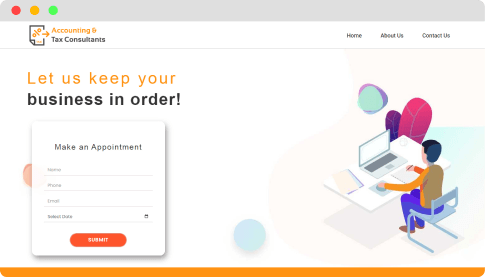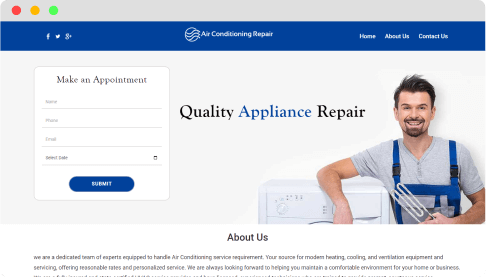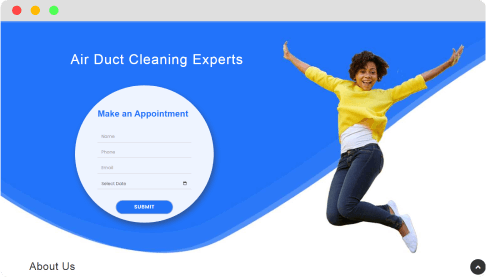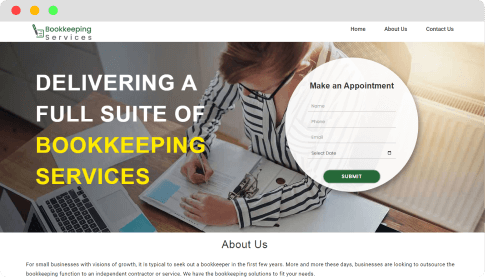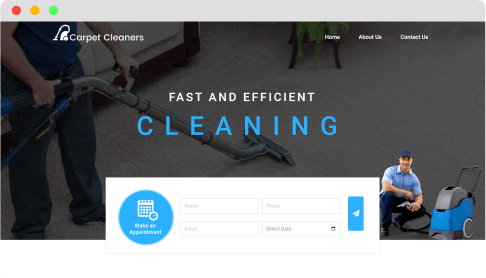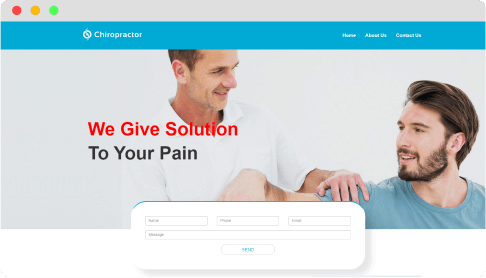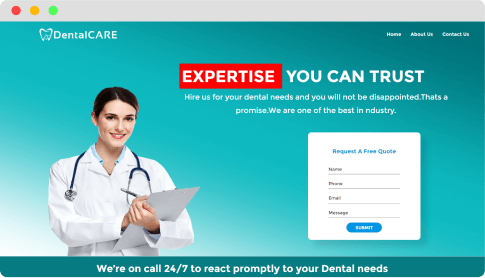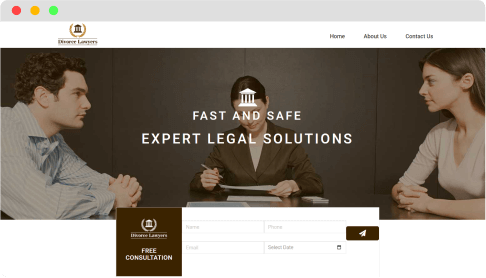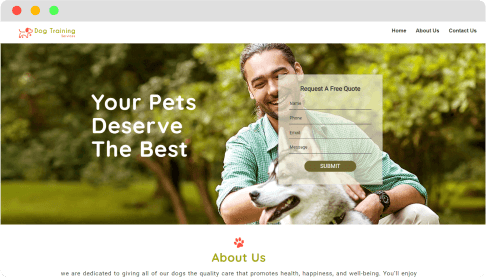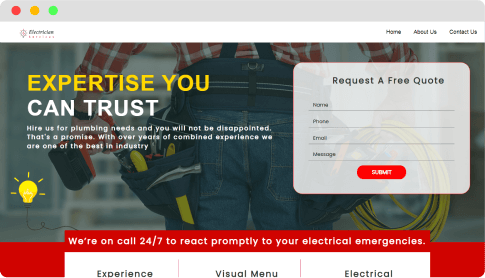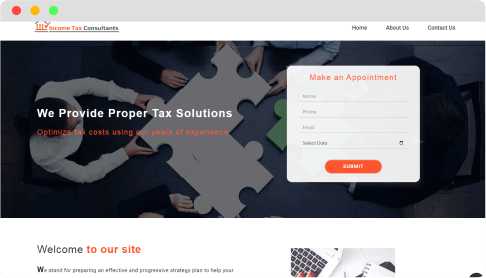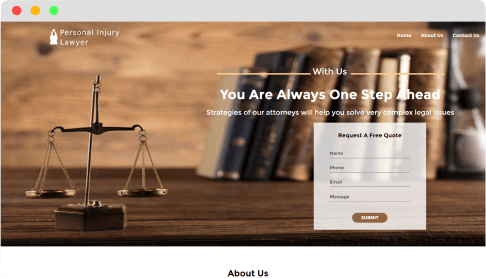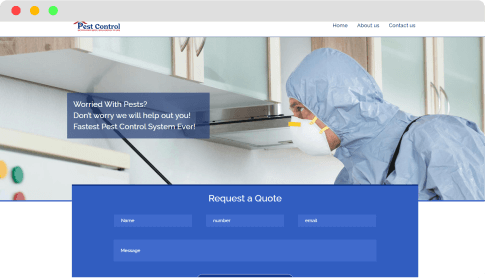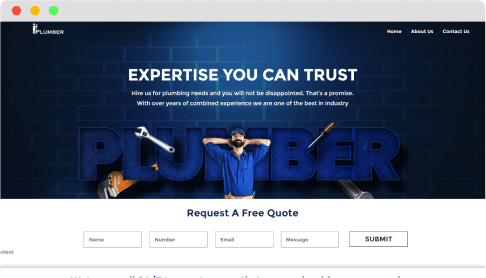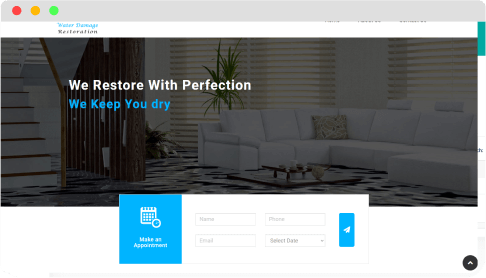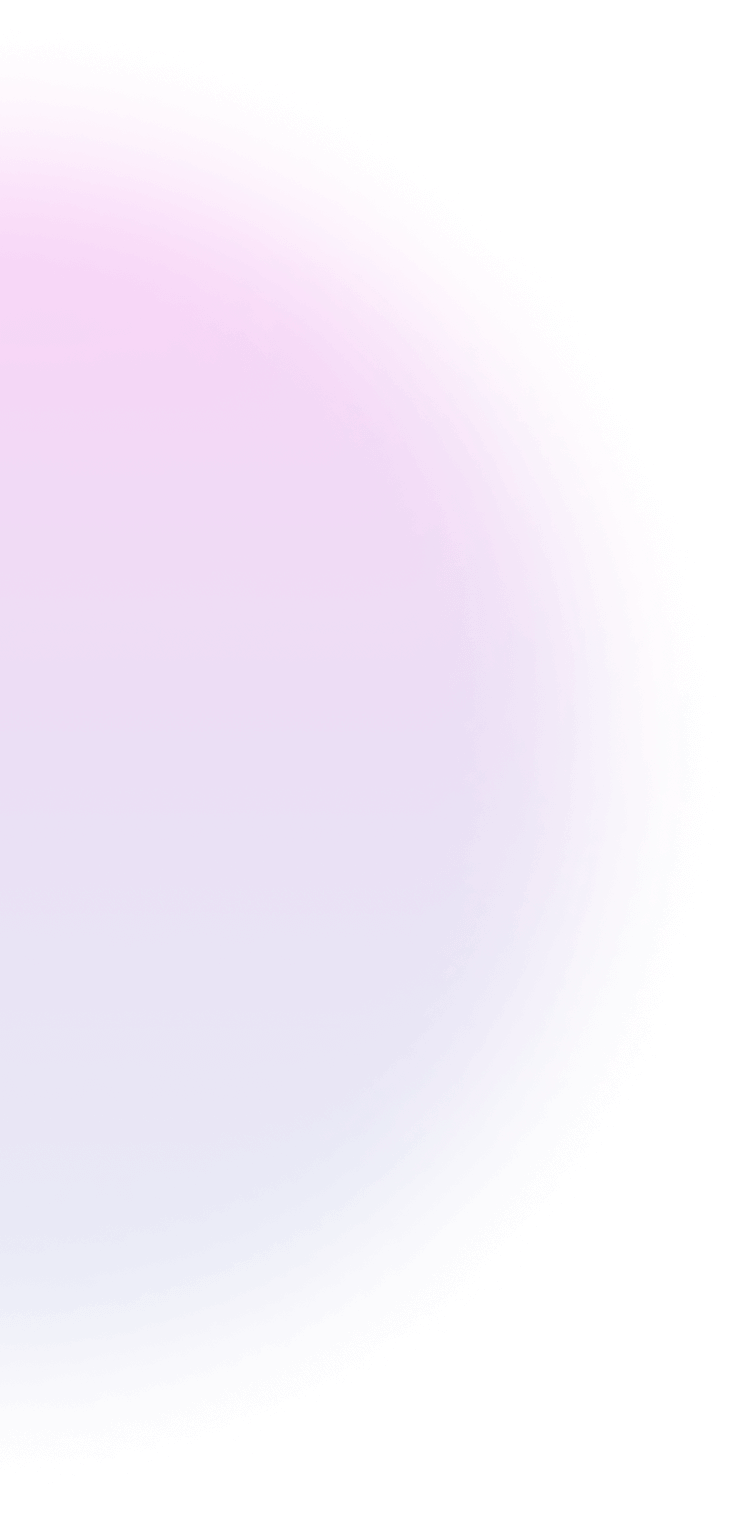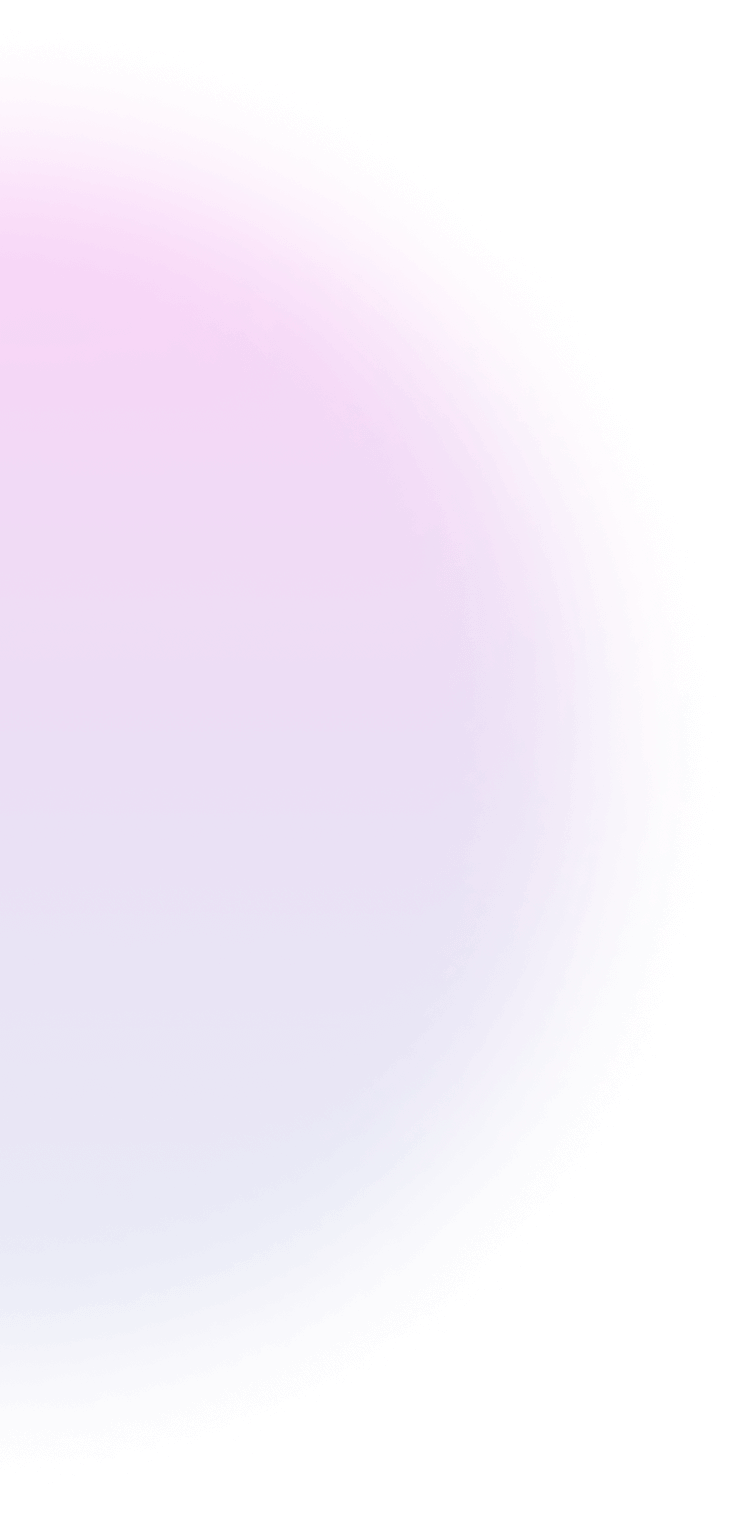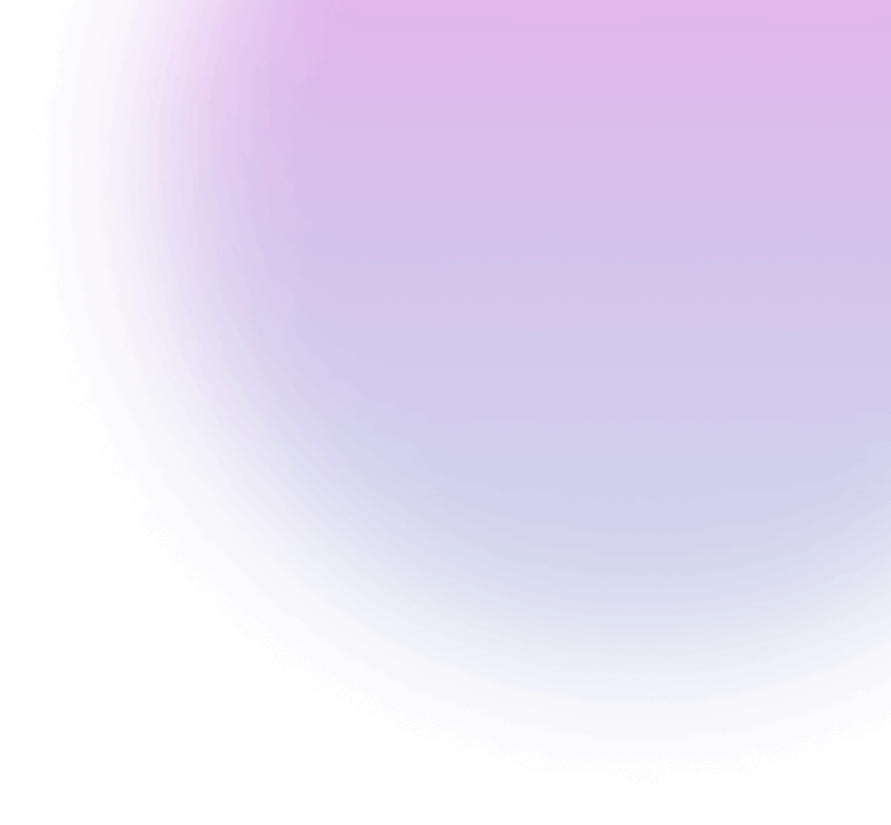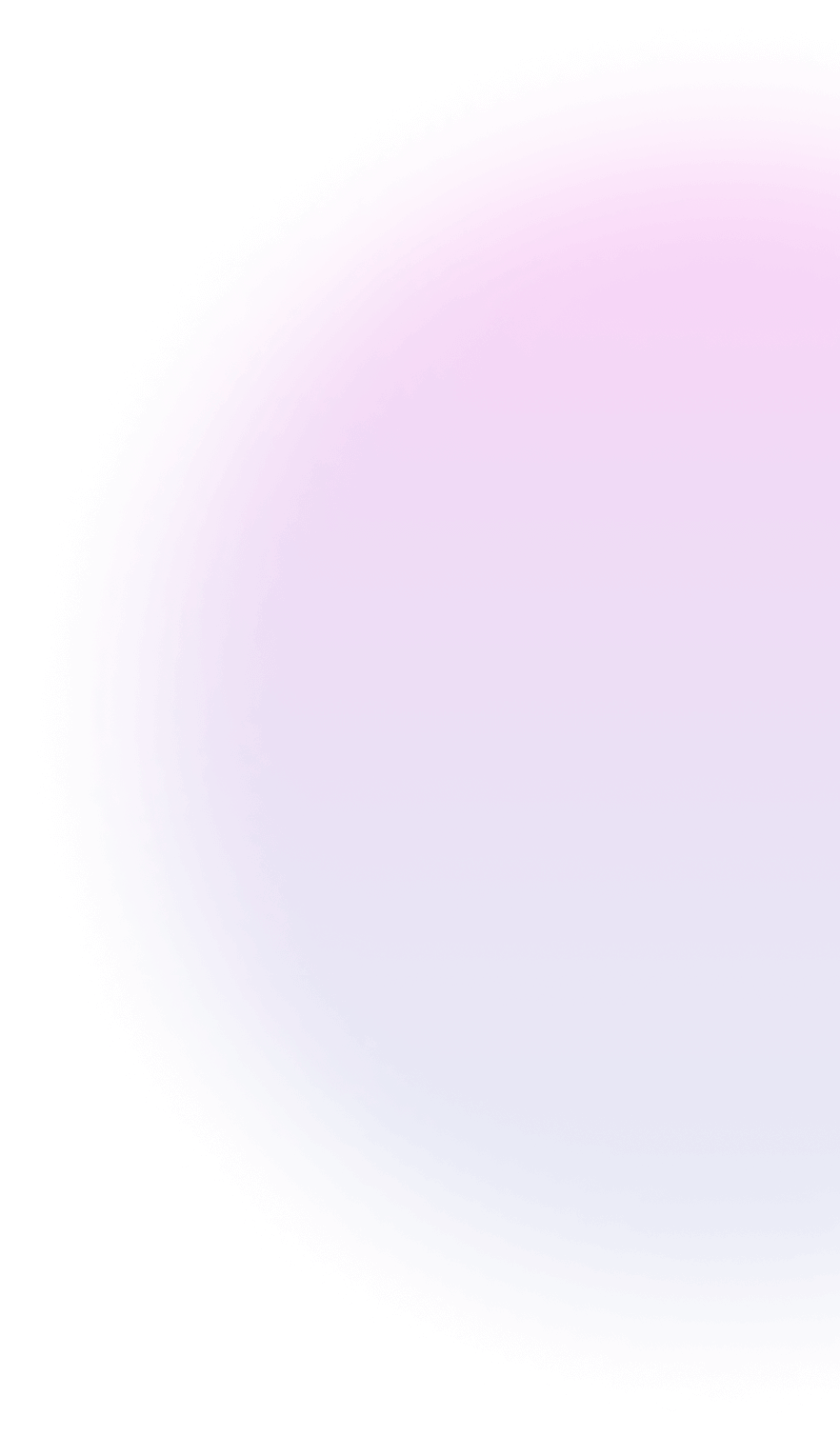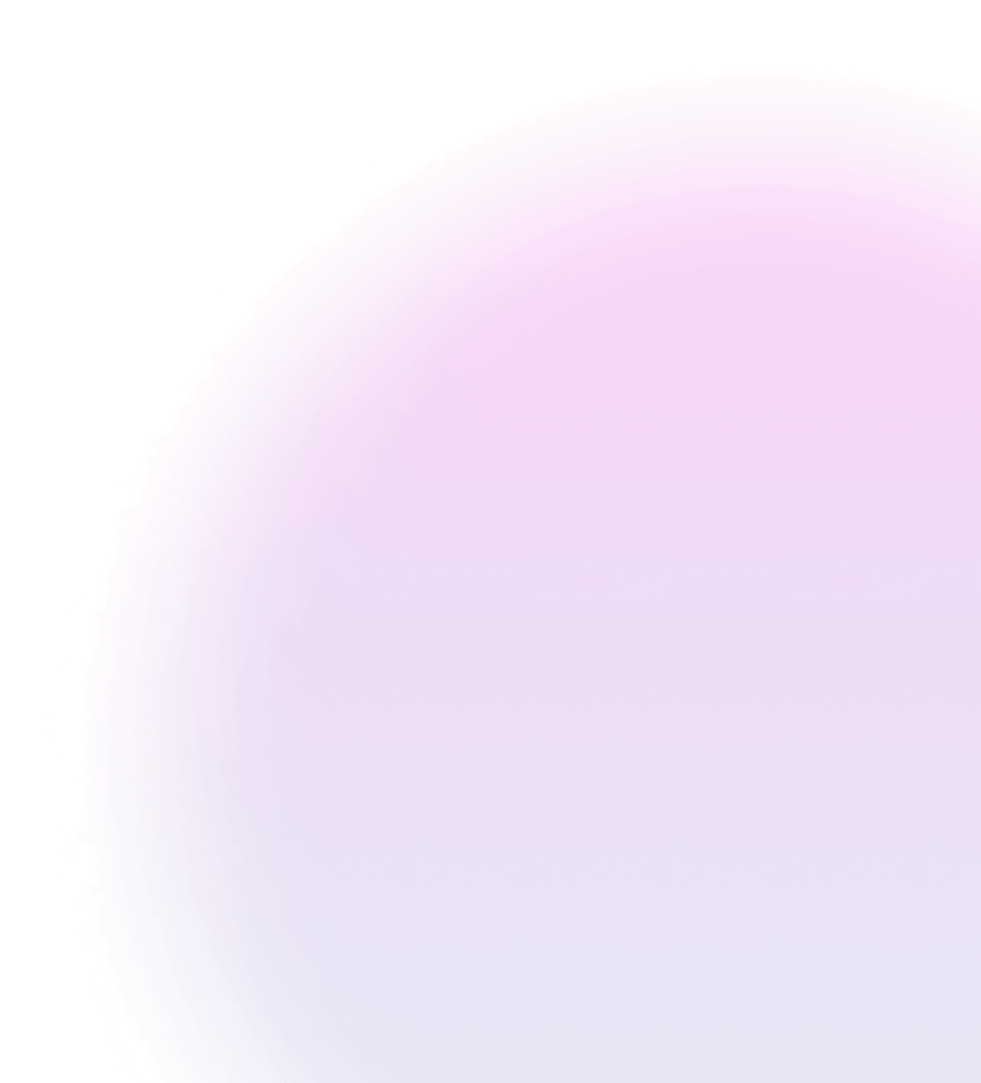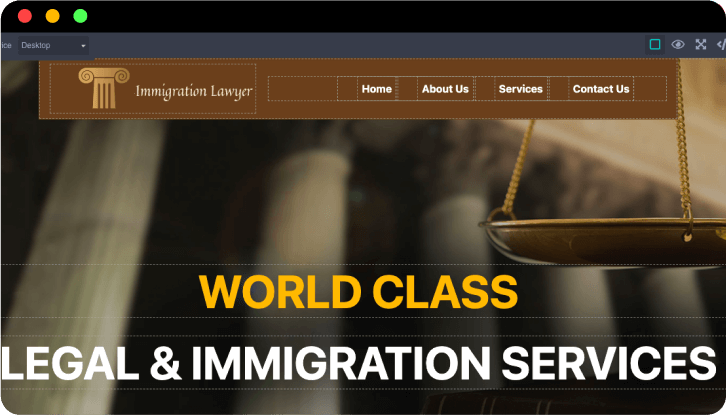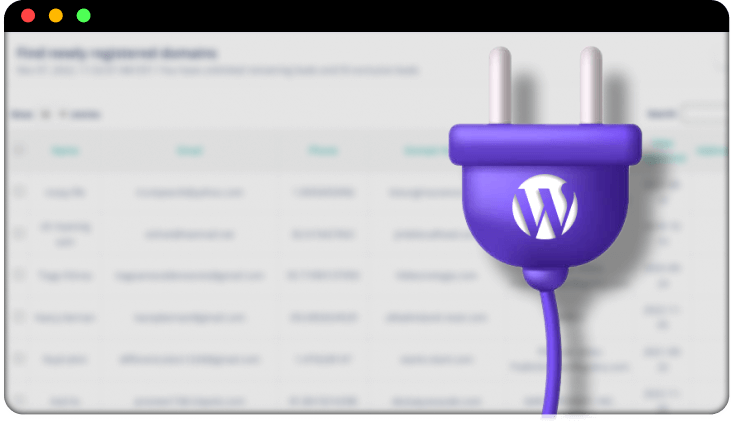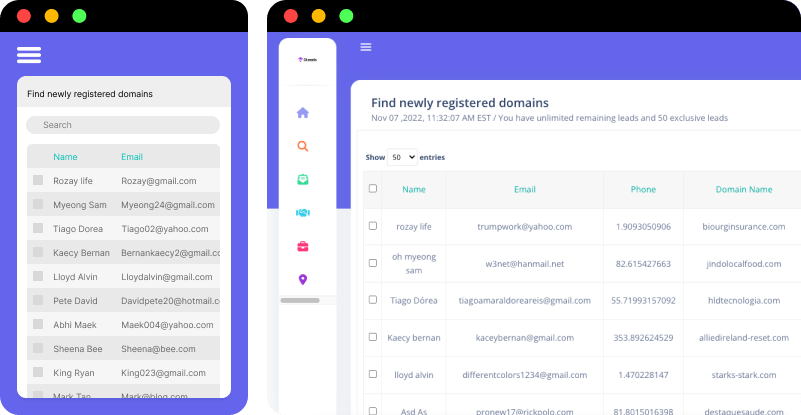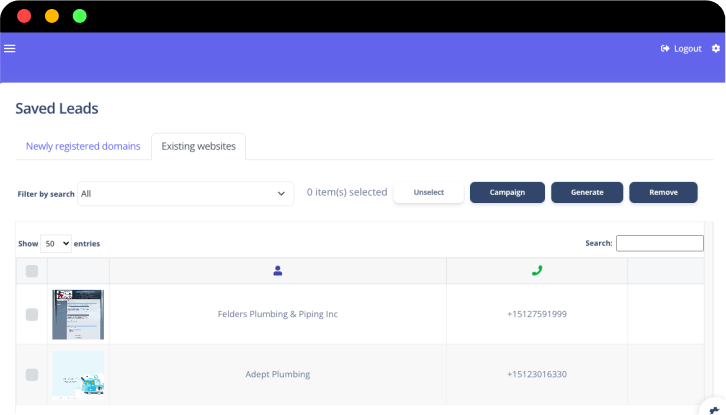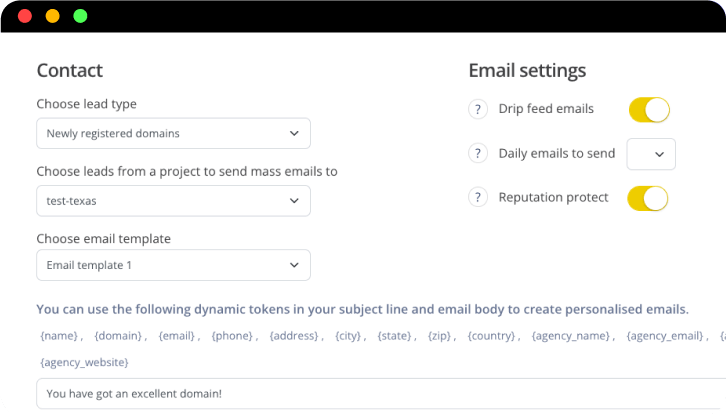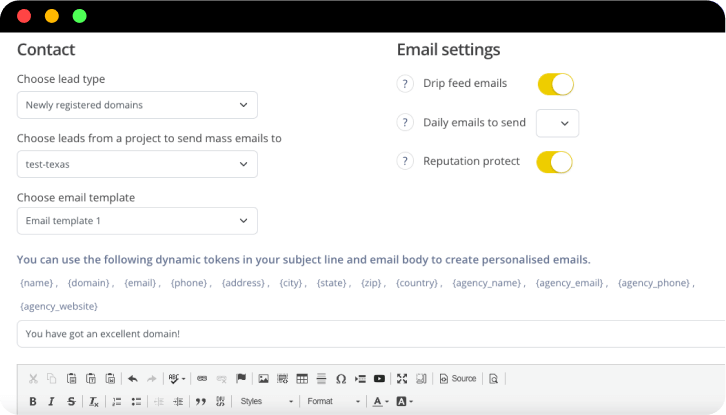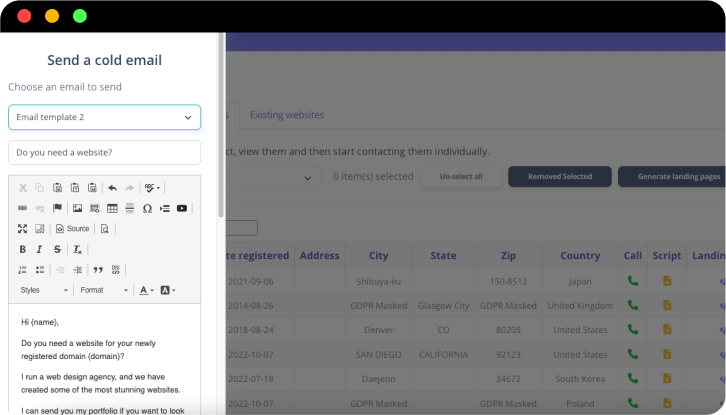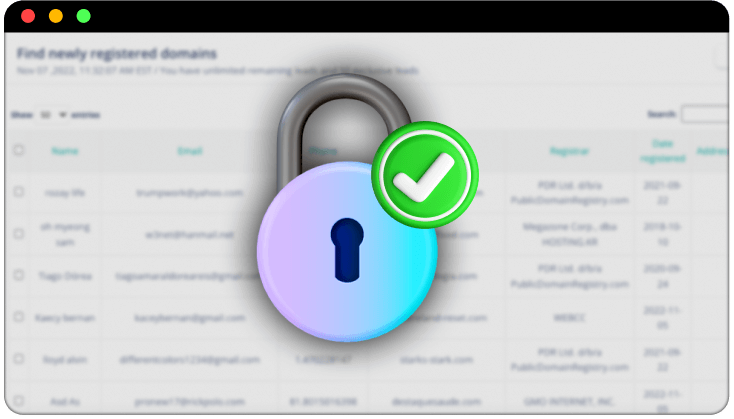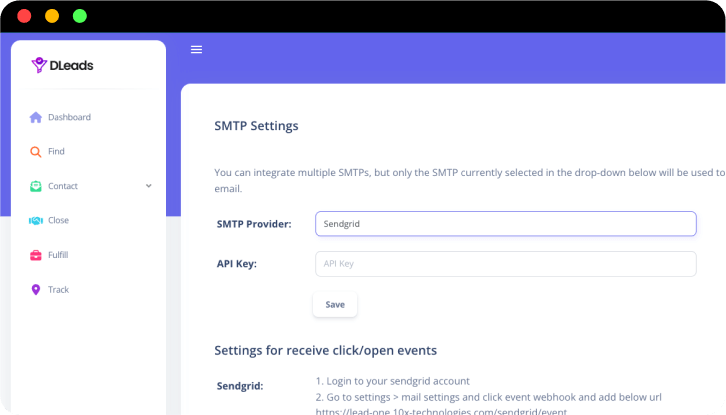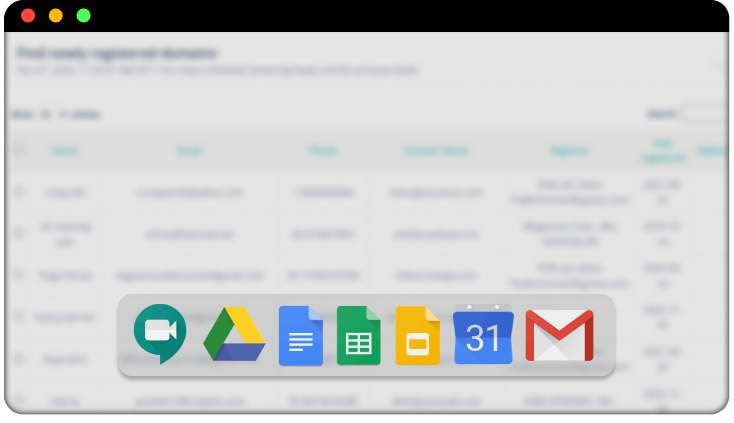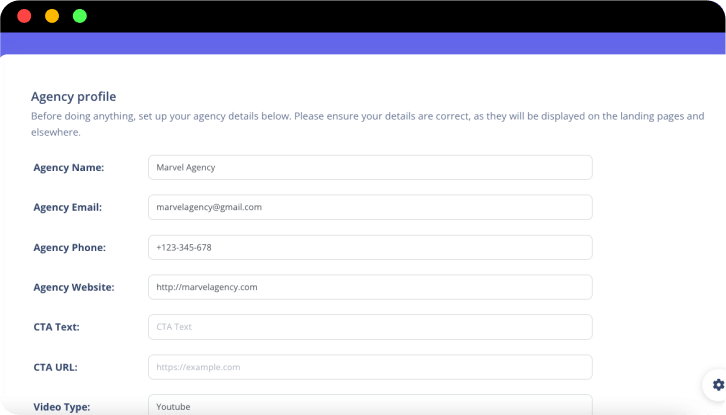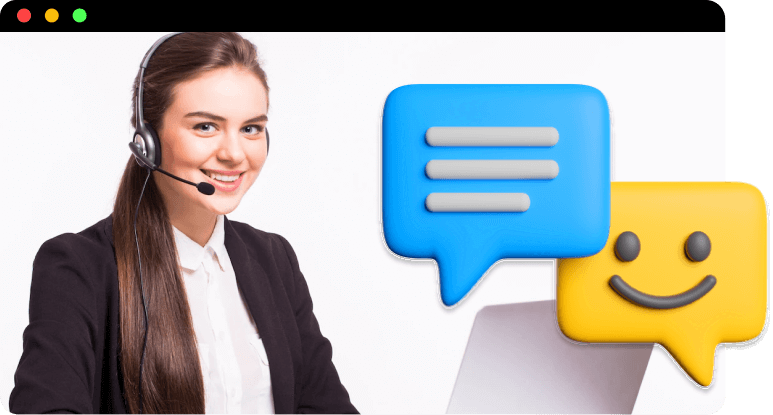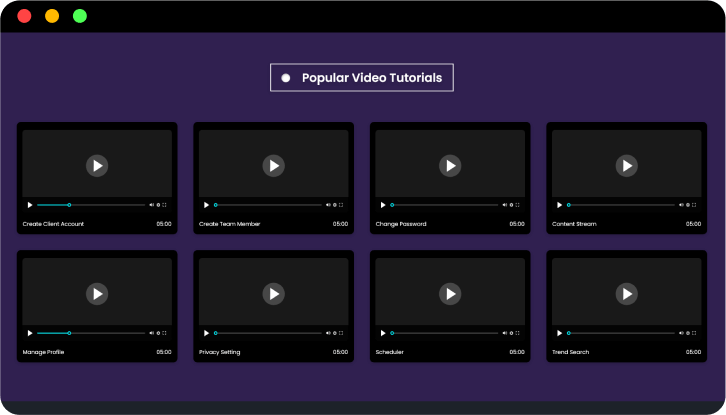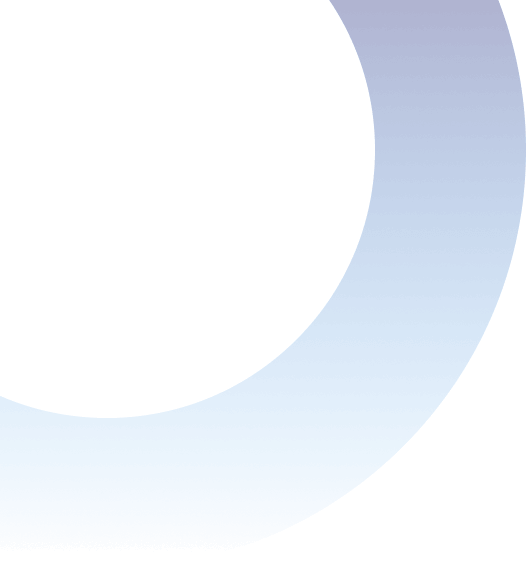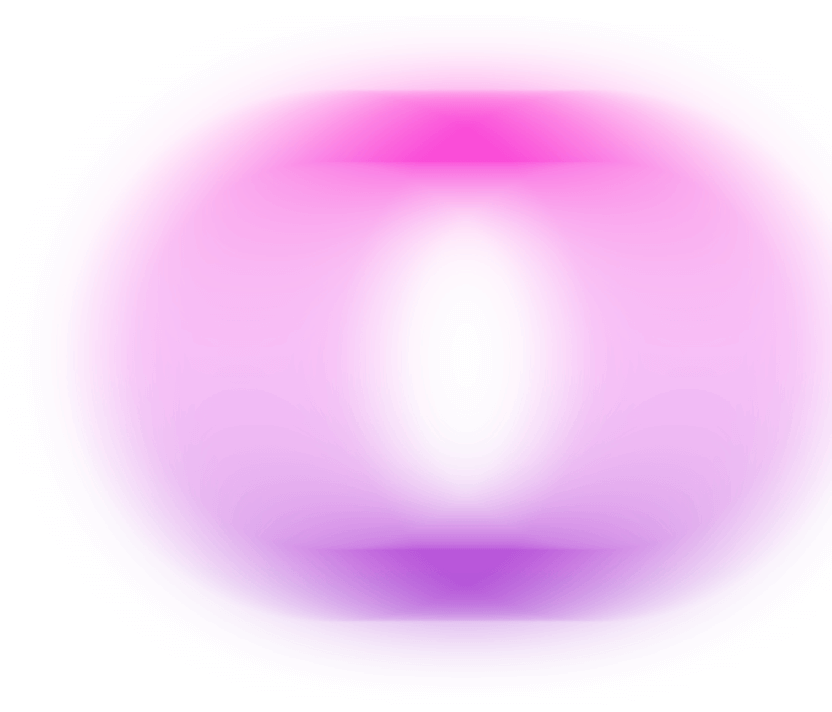 Never Worry About Getting Rejected.
The App Helps Screen & Funnel The Best Leads For Every Service You Provide.
Let's be honest. Prospecting businesses, offering your services, and constantly hearing a big FAT no just flat out sucks. Especially if the business owner is being rude.
Rejection is the #1 thing that stops so many freelancers, local agencies, and entrepreneurs from succeeding.
But with dLeads , you won't have to worry about any of that. The proven cold email outreach does the work for you contacting and warming up the leads you've accessed within the app.
There's no need to interact until the business reaches out to you for help. And once they do, that means they're primed for purchasing what you have to offer. You just guide them to ordering and you're all set!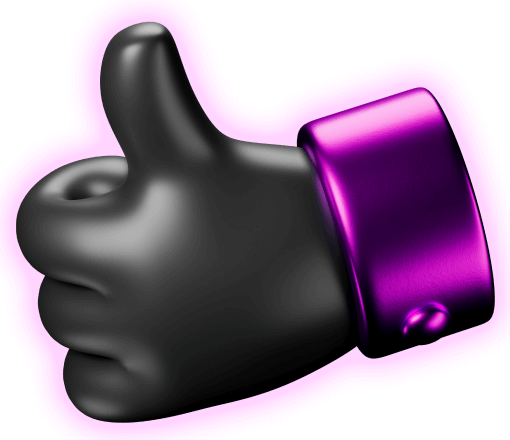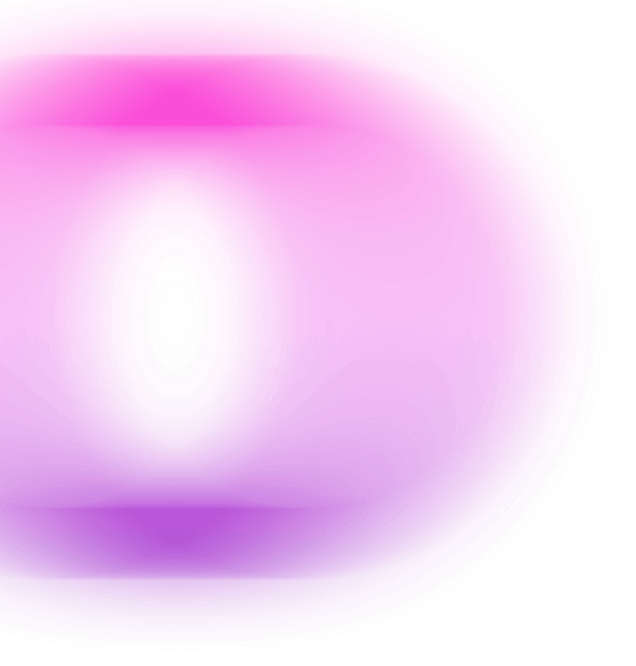 No Monthly Subscription Required.
When you decide to get started today, we're going to waive the monthly fee. Normally, to have access to this type of data and features could easily run you $97/mo MINIMALLY.
But you won't have to worry about any future fees or hidden payments. You only need to make a LOW one time investment in dLeads today and you can tap into the freshest most profitable leads and offer DFY web design services (and others) and more FOREVER.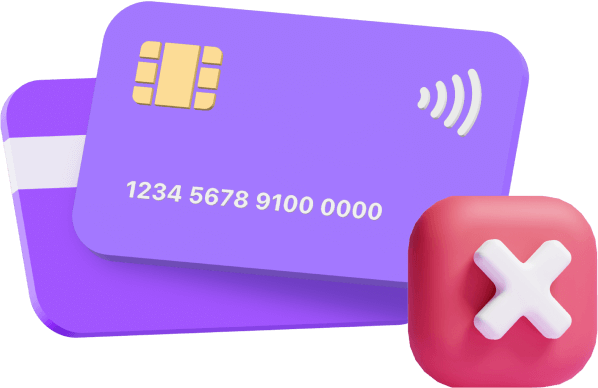 100% Cloud Based - Work Anywhere, Anytime.
It doesn't matter whether you're traveling, at the kids soccer game, or on the beach. dLeads works wherever you are and at any time you want to use it. Because it runs in the cloud, you can connect from any browser and start finding those precious leads that pay big time.
It's the perfect lifestyle business for anyone wanting true freedom.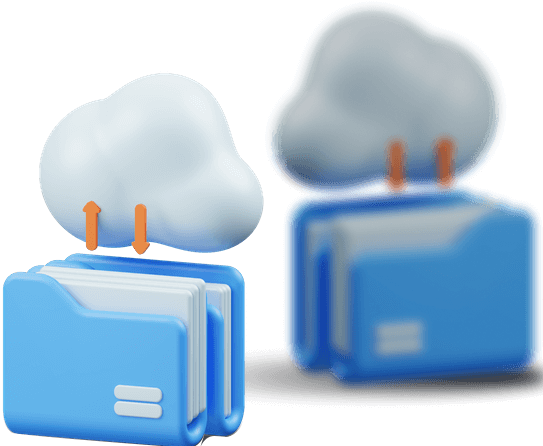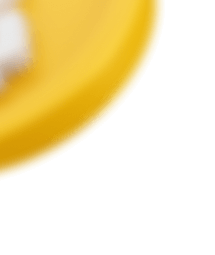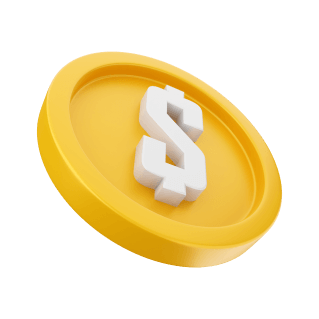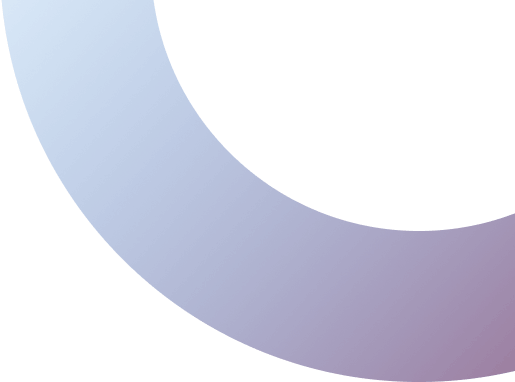 Let's Talk Numbers & TRUE Lifestyle Freedom.
Speaking of lifestyle freedom, you might be wondering…"what's possible with my access to dLeads ?"
Well, while we can't promise you a specific amount, (we don't know you personally nor your work ethic), here's a look at some very achievable numbers:
You could contact 100 leads per day using the platform. If you sold a web design package for $1,000 and only converted 2 leads per week, that's $2,000/wk.
Do that every week and that's $8,000/mo. Do that every month and that's $96,000/yr.
Now, what if you only did half of that? That's $1,000/wk, $4,000/mo, and $48,000/yr.
The best part? The web design is DFY you so it takes only a little time to fulfill. That means you could literally have true lifestyle freedom using dLeads while making a healthy income part time.
How much or how little is up to you!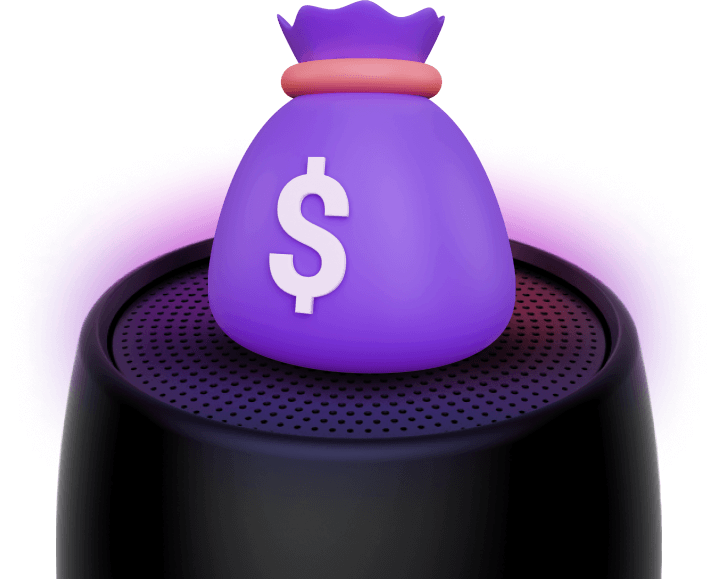 Special FREE Upgrade #1
VIP Commercial License!
We normally reserve this as an upgrade, but we'll bump you to VIP commercial status when you get access today. That means you can sell all the services you want to these leads without any restrictions whatsoever.
You'll never have to upgrade to another tier for this level of access as we're including it when you order without any additional charge.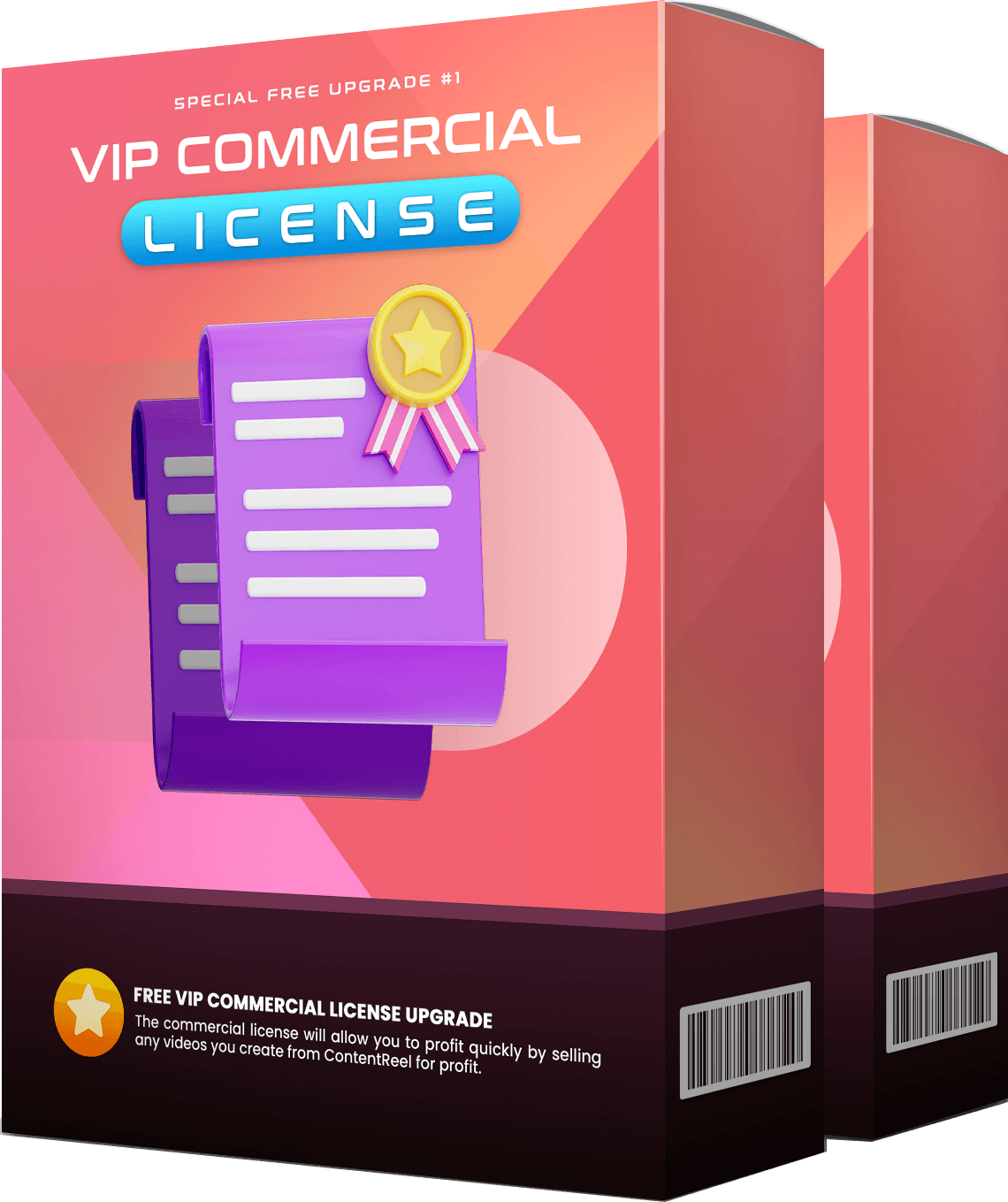 Special FREE Upgrade #2
BONUS TRAINING WEBINAR: How to Make Fast Cash Using dLeads !
Not only will you get access to this incredible app, but we're also going to hold a private closed door training to show you how to start profiting with dLeads asap.
We'll break down how to approach businesses, how to get your first profits, and even how you can do this part time around your current schedule. Come learn how to turn dLeads into a true six or seven figure income in 2023 without a lot of tedious effort.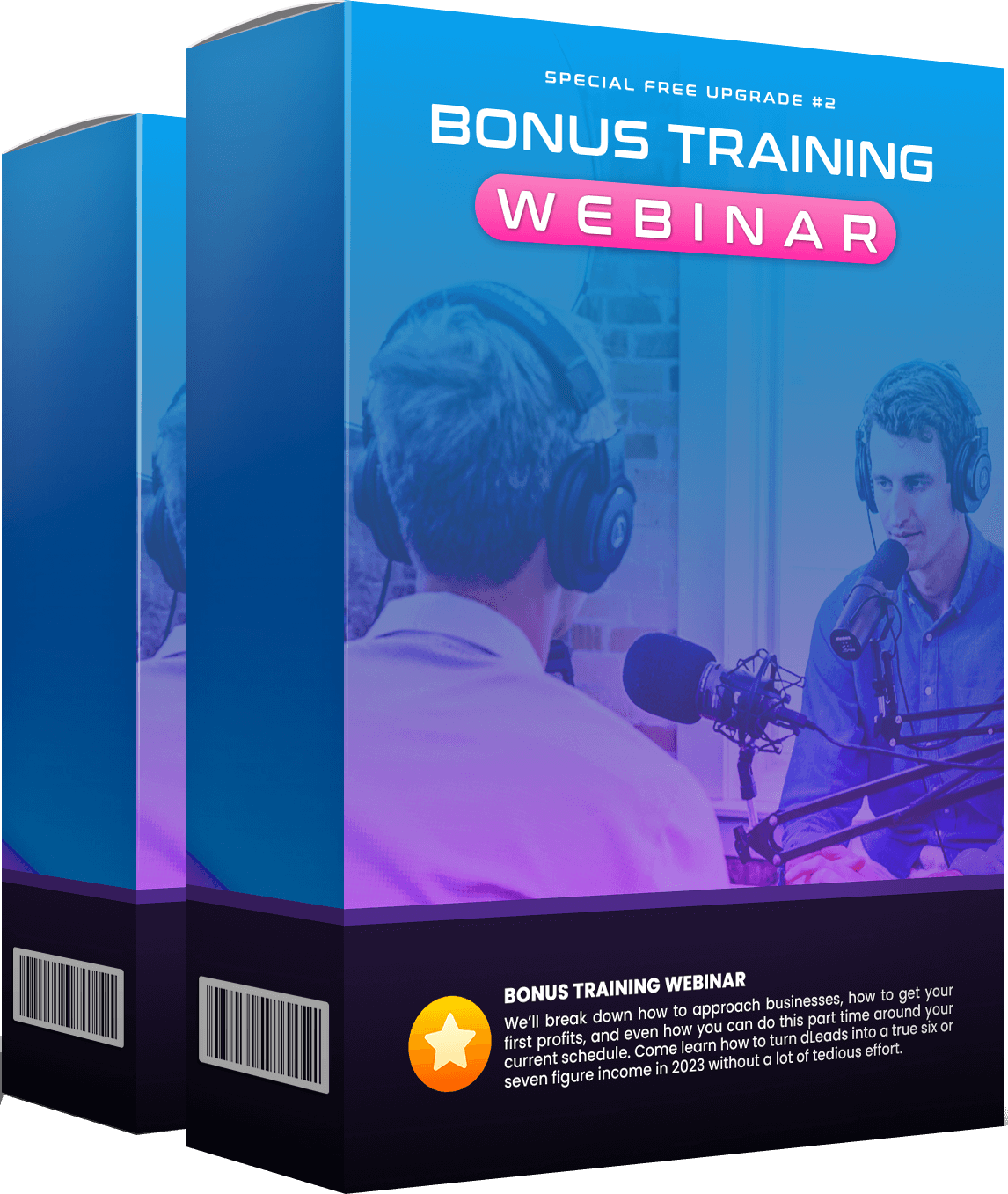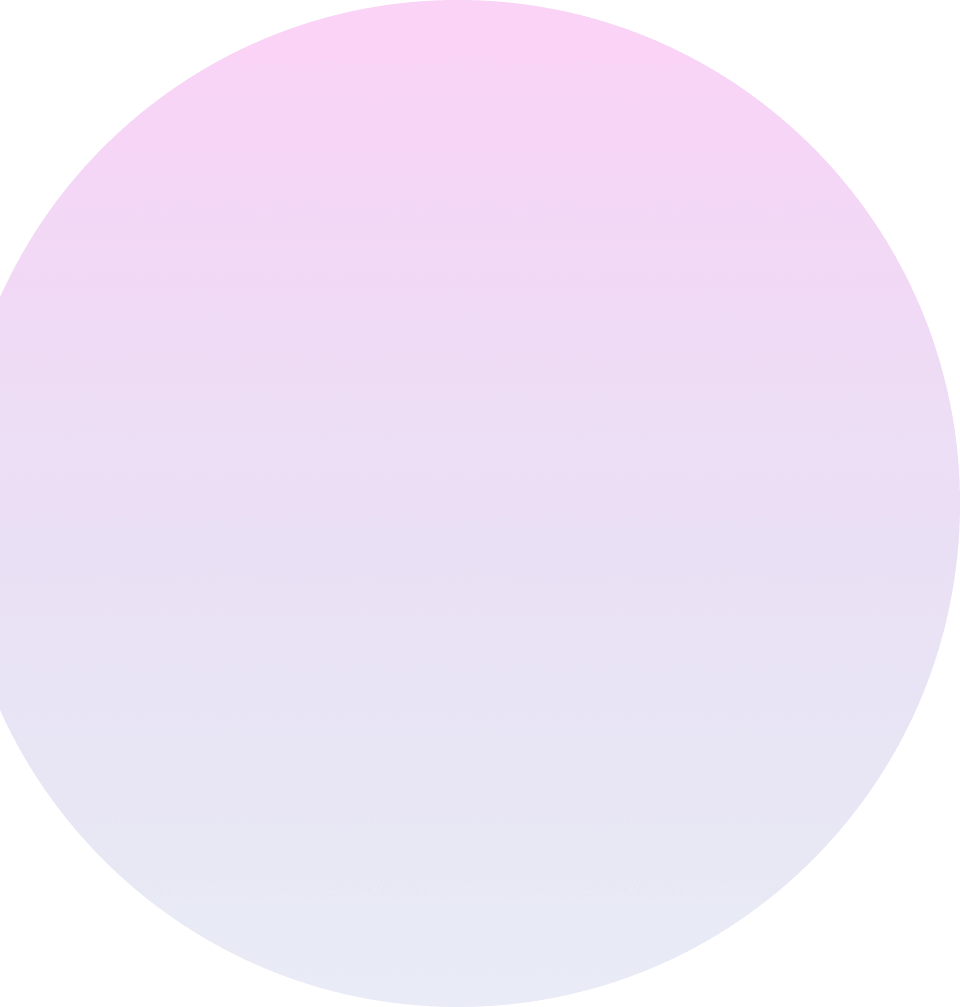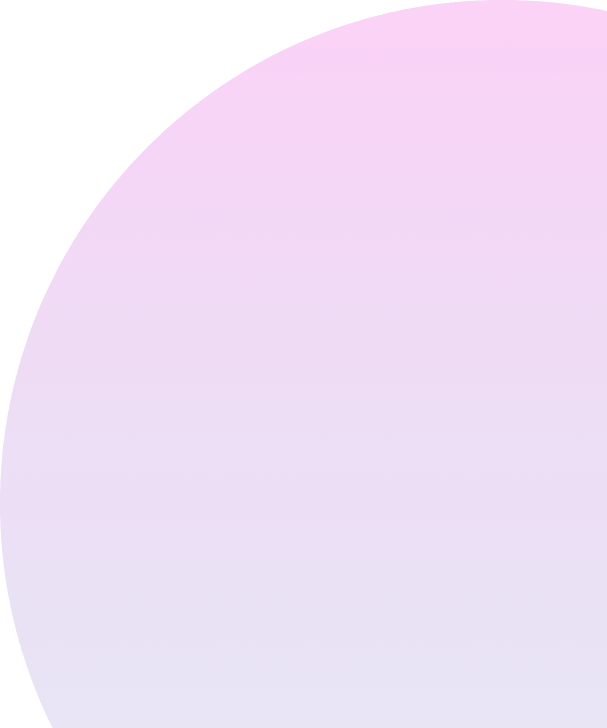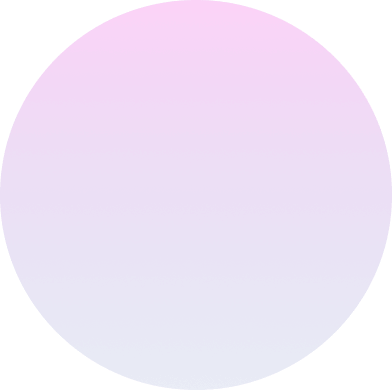 Plus, You'll Also Receive These ADDITIONAL Bonuses When You Sign Up Today!

BONUS 1
Article-2-Voice Creator
Easily convert any articles into a human-like voice Simply copy-paste your article or content, pick the access and in just a few minutes and a click of a button, download an MP3 audio with text- to-speech of your articles for free. No need to use any API key or anything like that Turn anyone's blog post into an audio, take that audio and convert into video and you have a brand new course ready that you can sell for $1000s.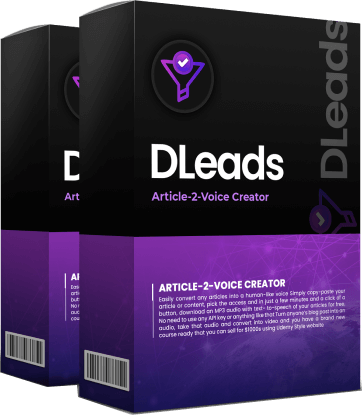 BONUS 2
Courseable TrafficBlaster
For traffic, you need to focus on Pinterest and with the Courseable TrafficBlaster app.
With this app you will be able to automate your entire Pinterest marketing.
You will be able to create boards and publish on pinterest on autopilot, generating 1000s of visitors every day for free.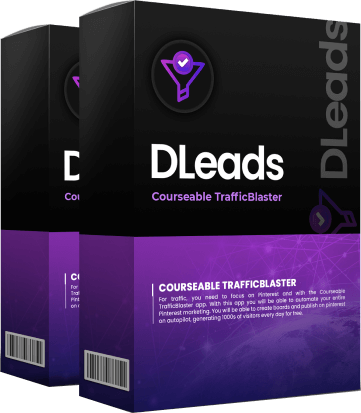 BONUS 3
SEO Software Pro
Simple yet powerful software application perfect for webmasters that are interested to check rankings in Google for any given keyword.
This software will help you get more traffic.
Get this awesome software with dLeads today!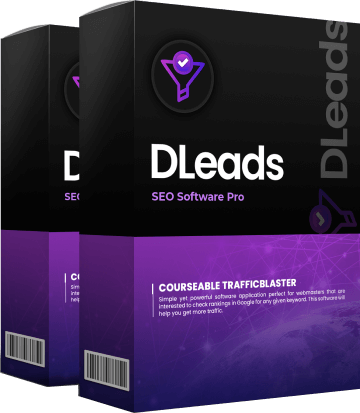 You're Investment In dLeads Today Is 100% Risk Free.
Take the next 14 days to try dLeads for yourself. Use every facet of the app without any restriction whatsoever. See how easy it is to find the freshest leads primed for high ticket sales in just minutes.
Go through every feature with a fine tooth comb. If after doing so, you don't agree that dLeads is everything we say it is, then I want you to get in touch asap.
If me and my team can't personally help resolve any issue you have (which we 100% doubt) , then I'll issue you a prompt and courteous refund.
Plus all the bonuses are yours to keep as my way of saying thanks for giving dLeads a try!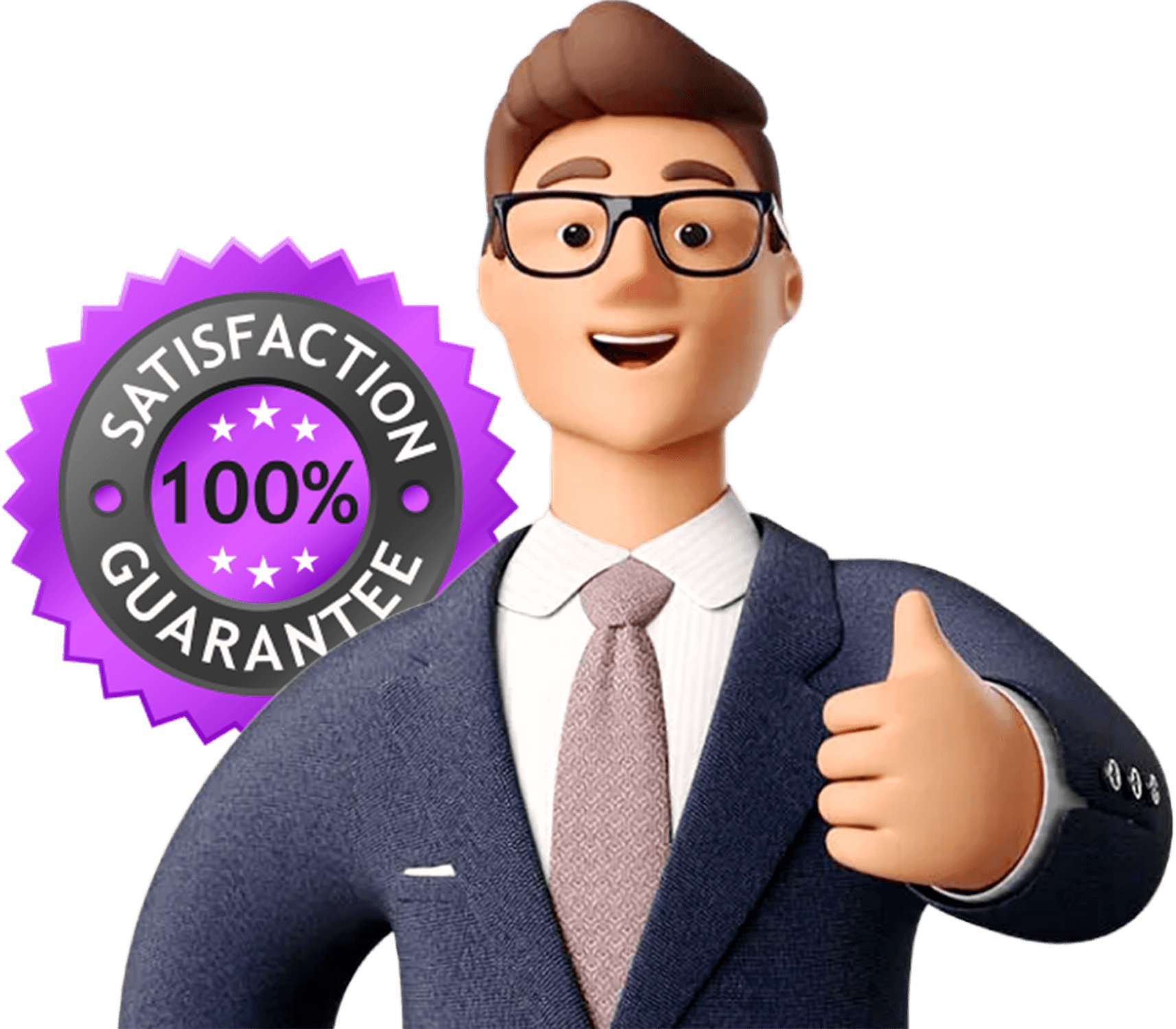 These Businesses Are Going To Pay Someone BIG BUCKS To Help Them Navigate The New Technology Era.
Why Not Let That Be You?
As we enter this new age of technology, a TON of businesses are going to see that they are getting left behind. That means they'll look for someone with the expertise to help them get on track quickly.
In other words, they're going to be looking for YOU.
Or worse, they'll go to your competitors while you lose out.
But right here and right now is your chance to prevent that. With just one decision today, you can set yourself up for the best and freshest qualified leads for your business FOREVER.
And that decision can start leading to high ticket deals in the coming days easily.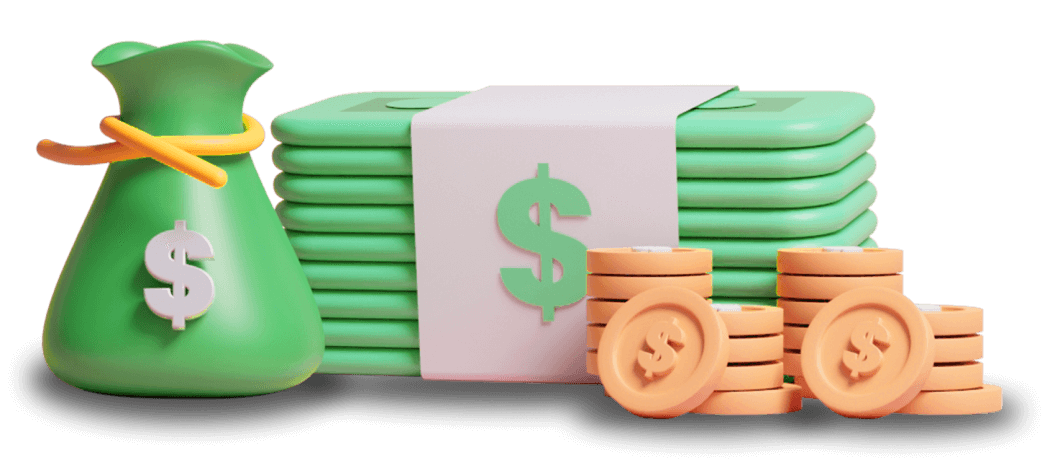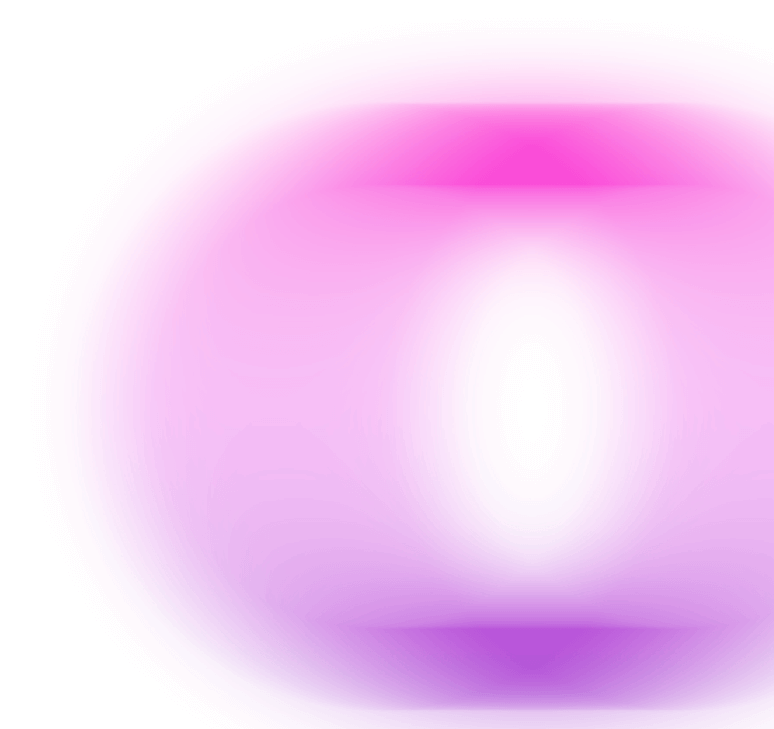 Use dLeads To Get INSANELY Ahead…Or Get Left Behind.
It's Your Choice.
When you sign up today, you'll be able to prospect 100s of qualified leads in just minutes. This gives you a true unfair advantage over the competition. However, as more technology advances happen, others will soon start to try and close the gap.
But by taking action, you can give yourself a true head start and grab the lion's share of profitable leads before the competition even knows what hit them.
By moving quickly, you could have contracts in hand, thousands of dollars per month, and find yourself in a WAY better position than the competition in the very near future.
The only thing that's stopping you? Just a click of the button below.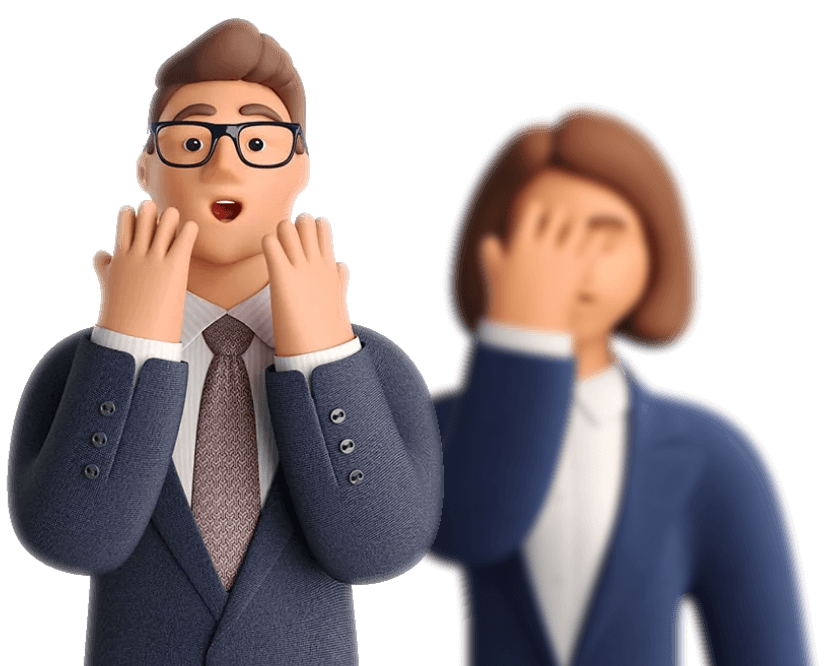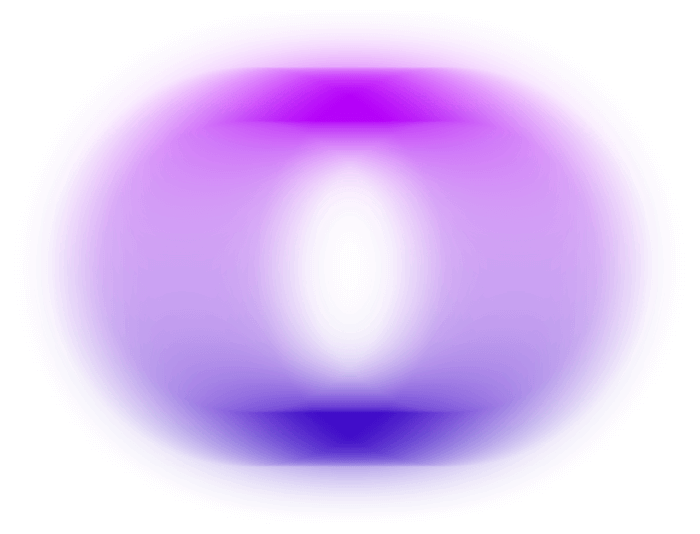 Right Now, You Can Claim A HUGE Discount On dLeads …But It Won't Last Long.
During this limited time offer, you can get your hands on dLeads at an insanely low price. With no recurring fees or hidden charges, this is a one-time opportunity to take advantage of a HUGE DISCOUNT.
But, you'll need to act fast, as the price of dLeads will continue to increase each day. And when the clock runs out on this special deal, the price will be higher than it is right now.
That's why it just makes sense to secure your success by getting access to dLeads today. By investing a small one-time fee, you'll have the power to find the best leads effortlessly for all the services you provide while maximizing your profits in the future.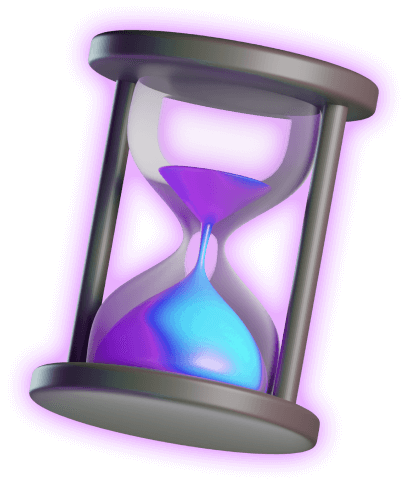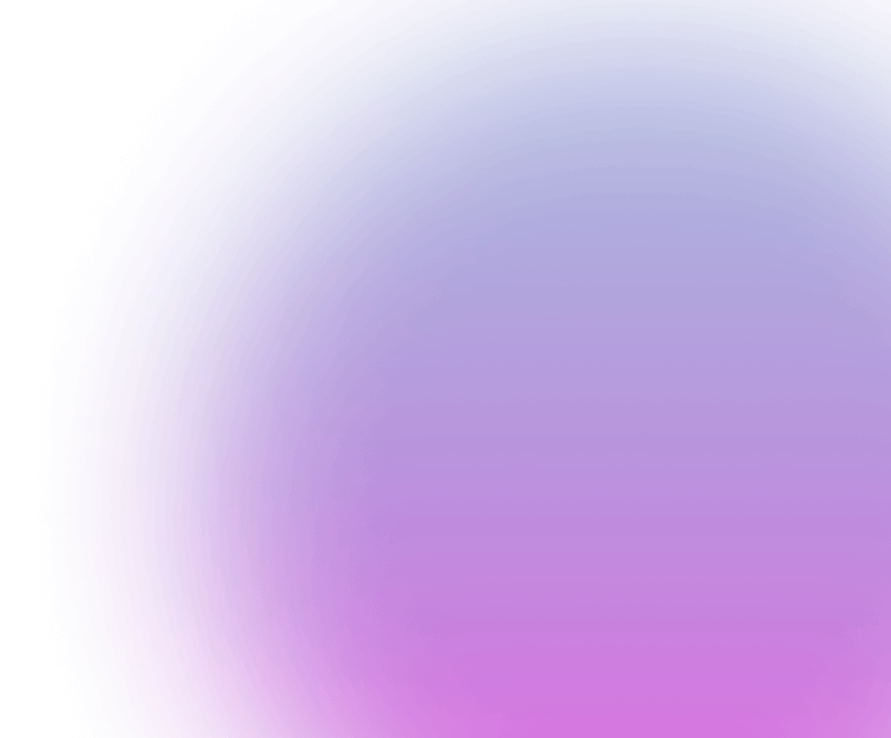 Start Finding High Quality, High Paying Leads For Your Business In The Next 3 Minutes.
That's right. You're literally 3 minutes away from accessing tons of the best and most qualified leads available for your business. dLeads makes this incredibly easy and all you have to do is just enter a few criteria, press search, and you'll have more qualified leads than you can shake a stick at.
Plus, the app comes ready with all the items you need to qualify the leads WITHOUT having to worry about fear of rejection. Just use the email scripts, drip sequences, personalization, and more to ensure your chances of success.
The only thing that's left is for you to take action.
Go ahead and use the button below to get started. Opportunity is waiting.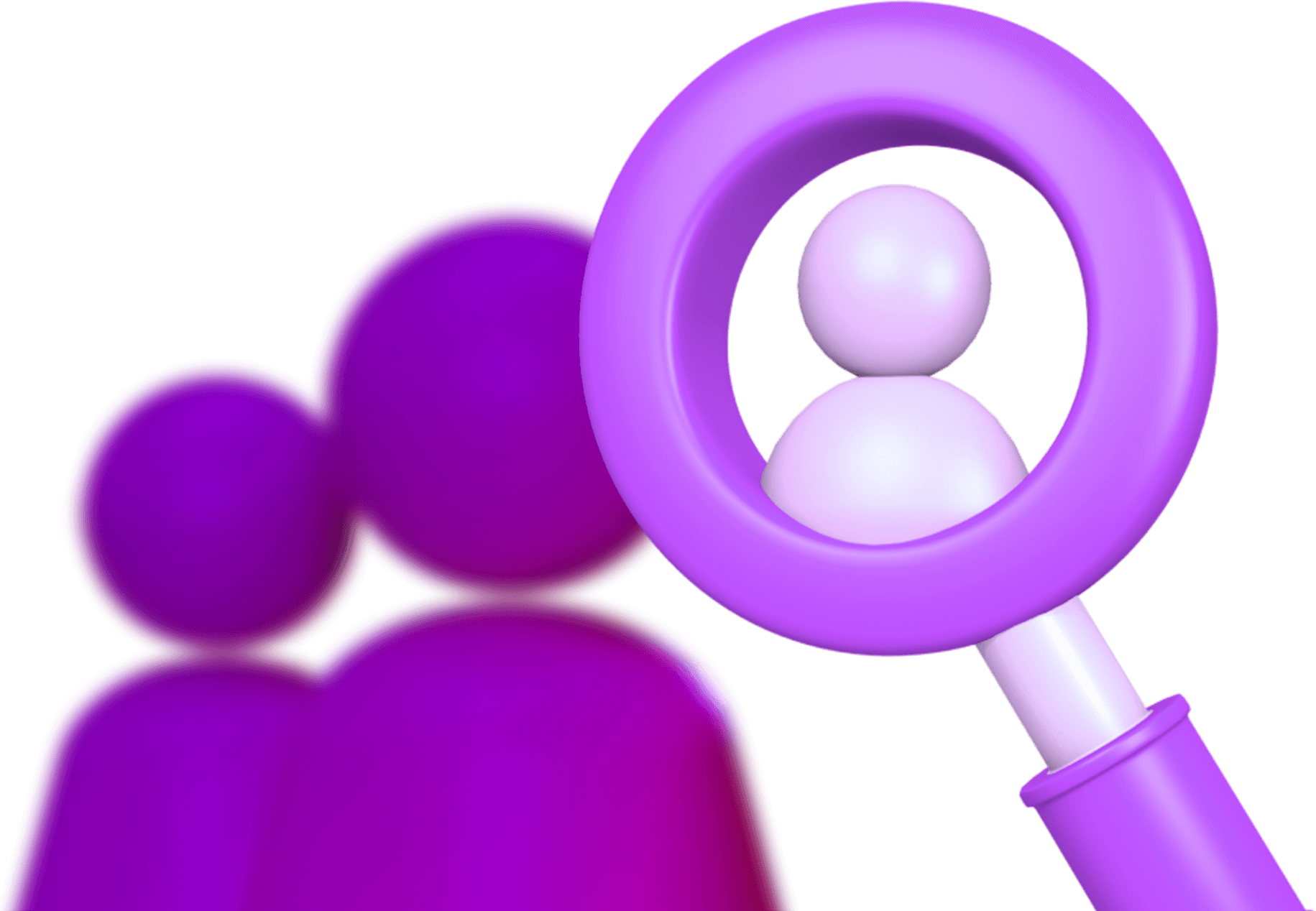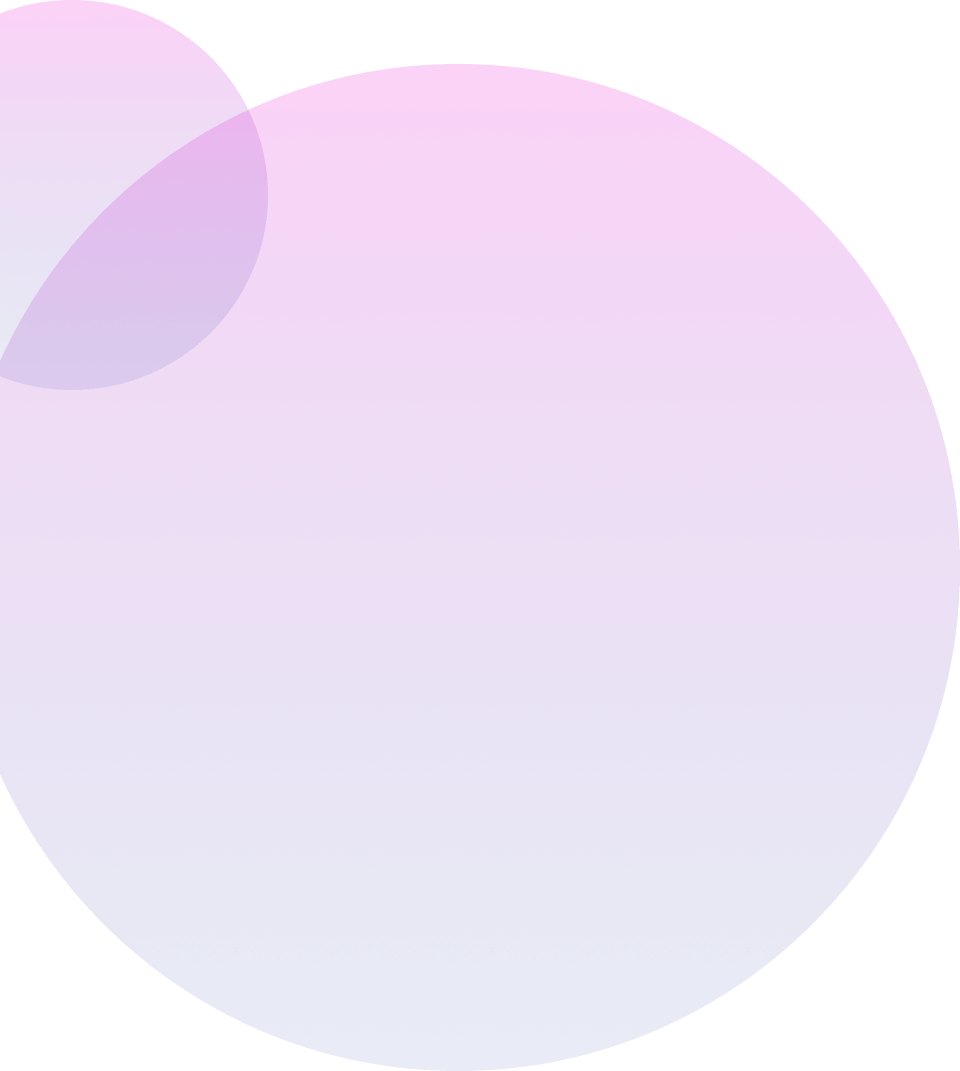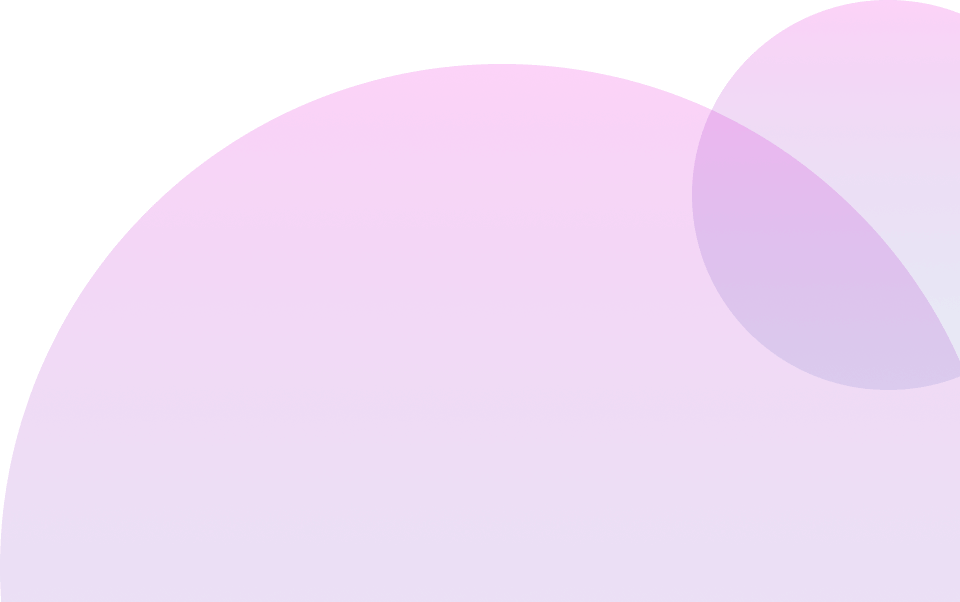 Make The Smart Decision & Invest In dLeads Today.

Commercial License
Search & Close NEW Domain Leads
Search & Close Old Domain Leads
Personalized Cold Email Outreach
50 Weekly Searches
10 Weekly Leads Outreach
Traditional Mail Outreach
Cold Email Templates
Cold Calls From Desktop Feature
Get Name, Address, Email, Phone Number, City, State, Country
Local & Remote Prospecting
Exclusive Leads Privilege Feature
Desktop Calling Feature
Proven Cold Call Scripts
Custom Cold Call Scripts
Custom Cold Call Emails
Search Globally
Download & FB Audience Feature
Business ABCs: Get all business details
Quick Website Creation Feature
Quick peek snapshots of websites to identify those that need a makeover
WordPress Check For Websites
Mobile Responsiveness Check
Favorite Leads
Built-In Cold Email Outreach
Drip Feed Emails
Limited Daily Emails for Better Deliverability
Domain Reputation Protection
SMTPs Integration
G-Suite Integration
Agency Profile Set Up
Dedicated Support & Regular Updates - 12 months
Detailed Training Included - Video + PDF
14 Days MoneyBack Guarantee
BONUS TRAINING WEBINAR : How to Make Fast Cash Using dLeads !

FAST ACTION BONUSES

Founding-Members Special - Only Today

Bonus #1: Article-2- Voice Creator
Bonus #2: Website TrafficBlaster
Bonus #3: SEO Software Pro

Commercial License
Search & Close NEW Domain Leads
Search & Close Old Domain Leads
Personalized Cold Email Outreach
500 Weekly Searches
100 Weekly Leads Outreach
Traditional Mail Outreach
Cold Email Templates
Cold Calls From Desktop Feature
Get Name, Address, Email, Phone Number, City, State, Country
Local & Remote Prospecting
Exclusive Leads Privilege Feature
Desktop Calling Feature
Proven Cold Call Scripts
Custom Cold Call Scripts
Custom Cold Call Emails
Search Globally
Download & FB Audience Feature
Business ABCs: Get all business details
Quick Website Creation Feature
Quick peek snapshots of websites to identify those that need a makeover
WordPress Check For Websites
Mobile Responsiveness Check
Favorite Leads
Built-In Cold Email Outreach
Drip Feed Emails
Limited Daily Emails for Better Deliverability
Domain Reputation Protection
SMTPs Integration
G-Suite Integration
Agency Profile Set Up
Dedicated Support & Regular Updates - 12 months
Detailed Training Included - Video + PDF
14 Days MoneyBack Guarantee
BONUS TRAINING WEBINAR : How to Make Fast Cash Using dLeads !

FAST ACTION BONUSES

Founding-Members Special - Only Today

Bonus #1: Article-2- Voice Creator
Bonus #2: Website TrafficBlaster
Bonus #3: SEO Software Pro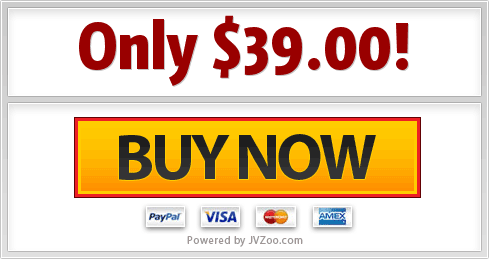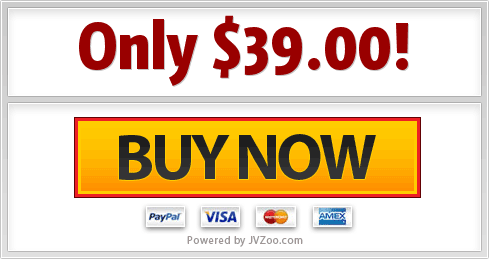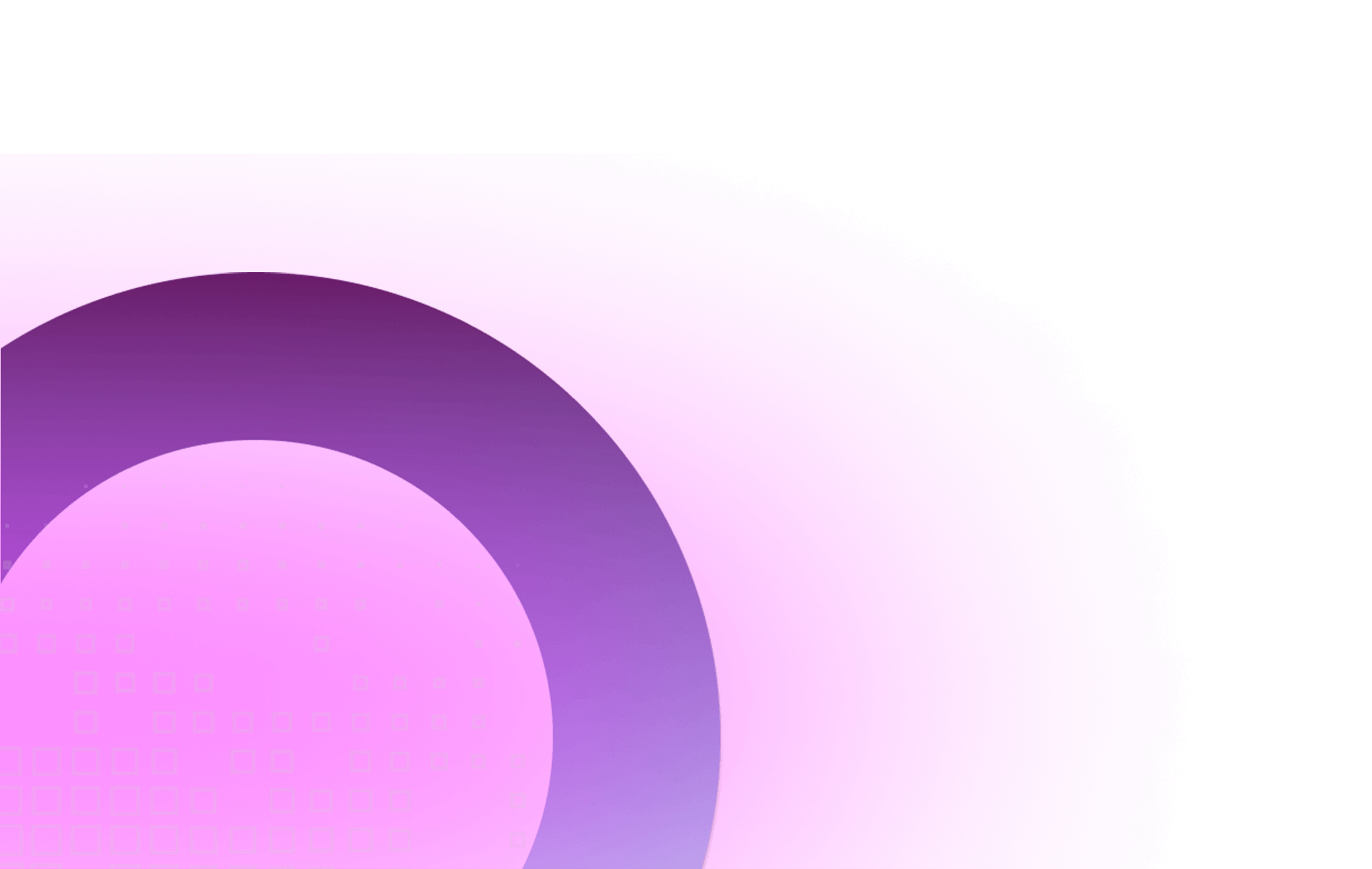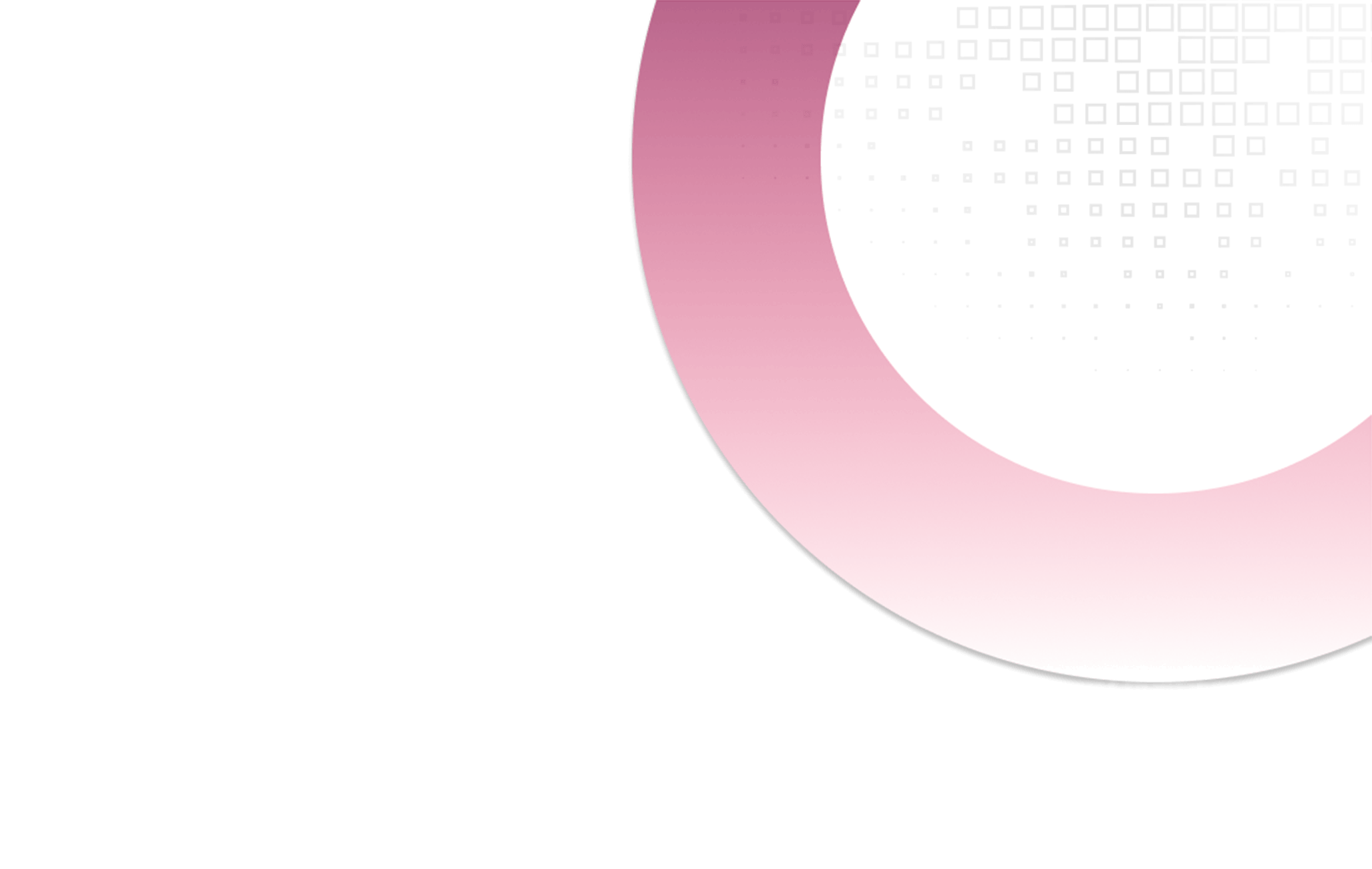 Red Hot Domain Leads For Your To Profit From All Day Every Day!
WELCOME TO THE FAM!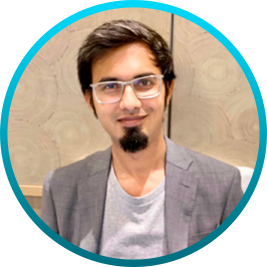 Abhi Dwivedi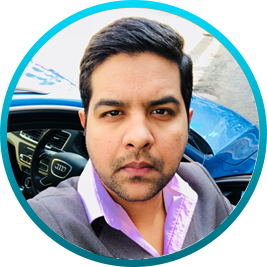 Taqi Askari
— dLeads Team
This is Abhi Dwivedi
with ReelApps App Team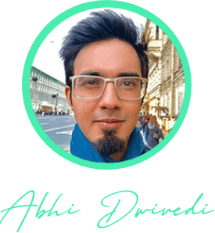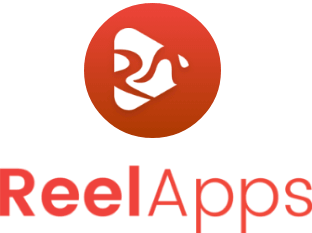 And I look forward to welcoming you into the ReelApps family!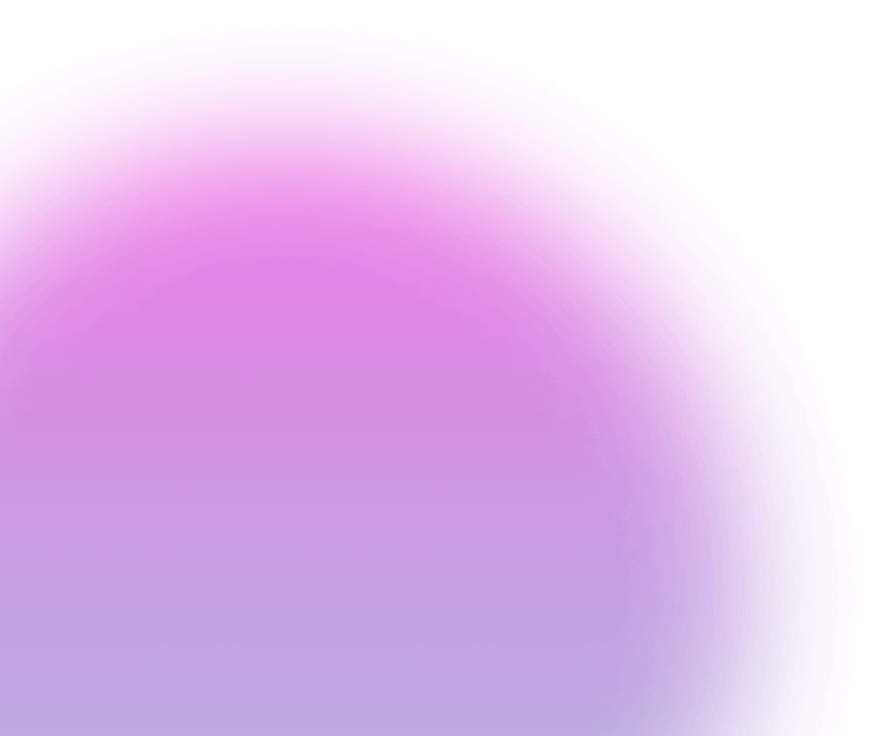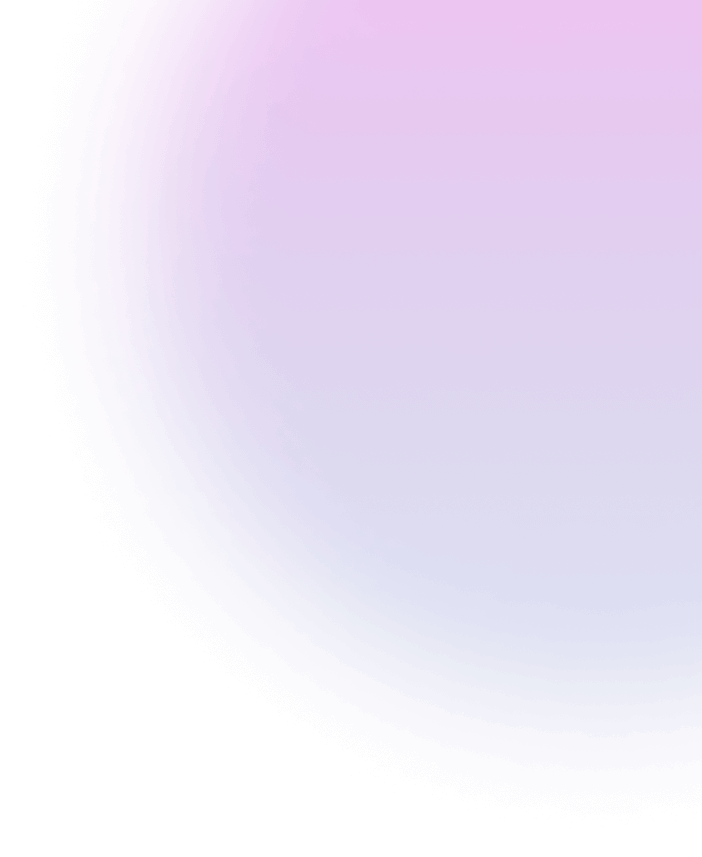 FAQ(Frequently Asked Questions)

QUESTION 1
Is Using dLeads Difficult?
A: Not at all! You'll find that it's super intuitive and designed for even the most technologically challenged. If you're a complete beginner, you could still benefit from dLeads as the platform does the heavy lifting.
There's no huge learning curve involved. You can start finding profitable leads in the next few minutes.

QUESTION 2
Is There Training To Help Me Learn How To Use dLeads ?
A. Yes. Our team of experts have designed a number of training materials complete with follow along videos to help you get off to a quick start immediately once you log in today.

QUESTION 3
What If I'm Not Satisfied With My Purchase?
A. We highly doubt that will be the case once you see how easy it is to use dLeads AND the results it can help you get.
However, if you still have any concerns simply message the help desk and we'll get you refunded if we can't fix the issue.

QUESTION 4
I'm A Local Consultant, Can This Help Me?
A: Totally. You'll love the fact that you can find and manage all of your leads in one place and automate most of follow up when it comes to prospecting.

QUESTION 5
Is There Anything For Me To Download?
A. No. dLeads works in the cloud so you will never have to download anything. This way it works on Windows, Mac, and even mobile. Just log in where you have internet access and you're all set.

QUESTION 6
Is There A Monthly Fee For This?
A. No. Not at this time. During our special launch phase you can get all the power and benefits of dLeads for one low price. But that will most likely change in the future so it's best to sign up now to get the lowest price today.
Every effort has been made to accurately represent our product and it's potential. Any claims made of actual earnings or examples of actual results can be verified upon request. The testimonials and examples used are exceptional results, and don't apply to the average purchaser and are not intended to represent or guarantee that anyone will achieve the same or similar results. Each individual's success depends on his or her background, dedication, desire and motivation. As with any business endeavor, there is an inherent risk of loss of capital and there is no guarantee that you will earn any money. Furthermore, certain proof and case studies mentioned on this website may not be associated with our product or service, and any results presented may not have been generated utilizing our product. Such materials are solely provided for case study and motivational purposes. We strongly recommend that all website visitors exercise their own due diligence and discretion prior to making any purchasing decisions.
By making a purchase on this website, you agree to abide by all our policies and will not be misusing our product(s) for any wrongful purposes.
Copyright © dLeads.io | VineaSX Solutions LLC - UAE